August 05, 2019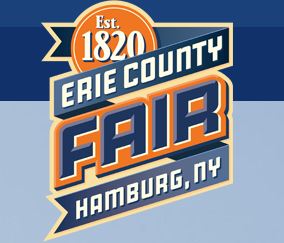 The Erie County Fair will begin Wednesday, August 7, and run through Sunday, August 18. This 12-day extravaganza will include all kinds of vendors, games, exhibits, on-site entertainment, a huge midway, and an extraordinary grandstand lineup.  
Gate hours start at noon on opening day, and run 9 a.m. - 10 p.m. August 8-18.  The cost of entry is $12 for adults, seniors 60+ $9, and children under 12 are free. Discounted tickets can be purchased at Tops markets.  A list of other special discount days include the following:
Firefighters Day, Friday, Aug. 9
Veterans Day, Sunday, Aug. 11
Channel 7, Tuesday, Aug. 13
Channel 4, Thursday, Aug. 15
Early Morning Admission, Weekdays $7 before 11 a.m. (Mon - Fri.)
Student special, everyday, $7 admission for students after 5 p.m. 
Parking is available on site at varying rates, but attendees can also use Metro to get there (see
schedule)
.  For more information on the ECF and all that goes with it, go to 
ECFAIR.
---