August 07, 2019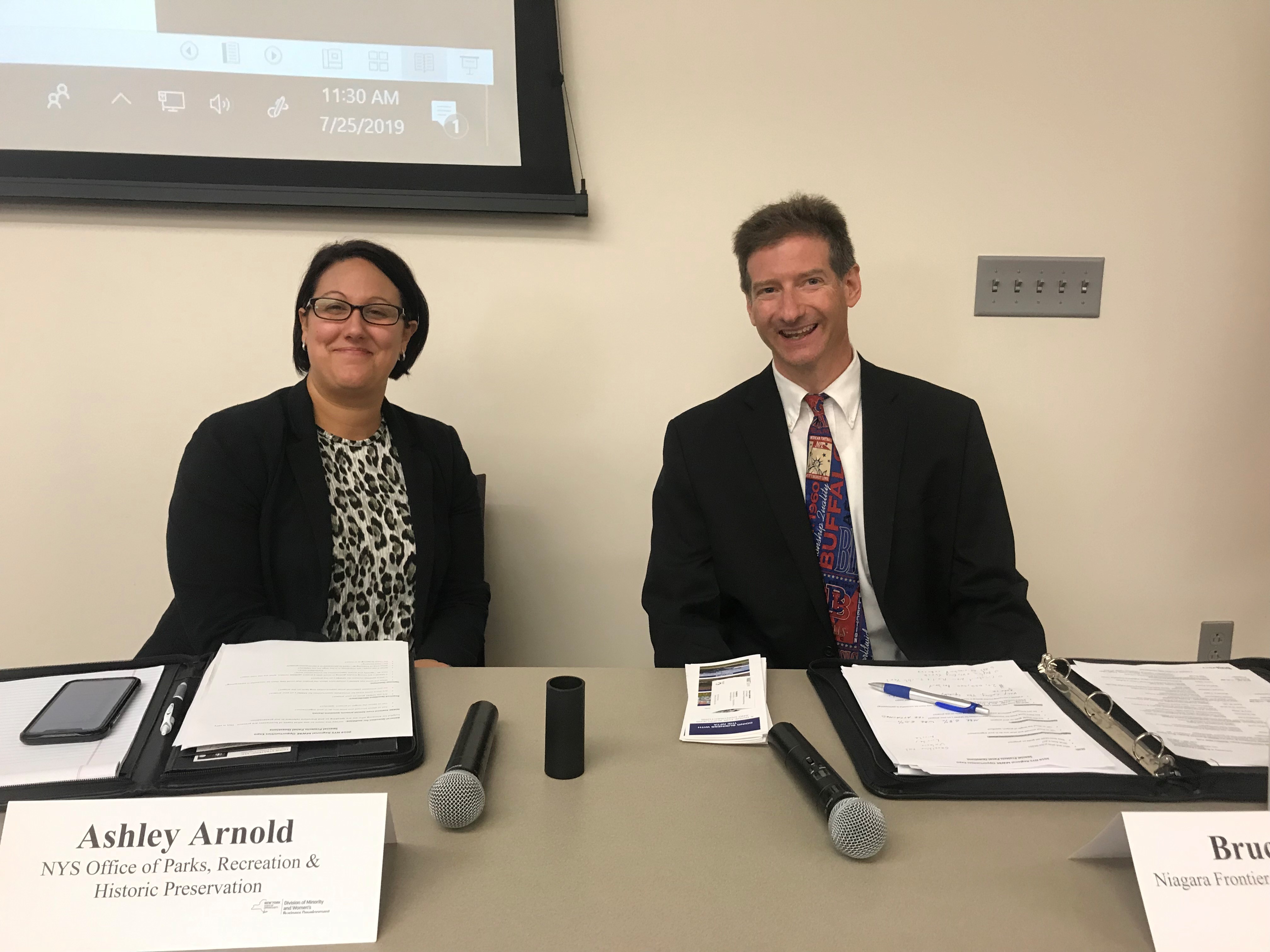 Members of the NFTA's procurement team participated in the 2019 NYS Regional Opportunities Expo held at Buffalo's Educational Opportunity Center on July 25.  The expo provided opportunities for our team to mingle with current and potential MWBE's and to meet with members of NYS agencies, authorities, and prime contractors.

Some of the breakout sessions within the conference included a Certification Made Easy Workshop, Marketing in Government, and Doing Business with NYS. 
NFTA's Procurement Manager, Bruce Izard, served on the Special Projects Panel and highlighted the upcoming DL&W site work project.  The event hosted an estimated 300 participants. 
---