5/8/2020 2:00:00 PM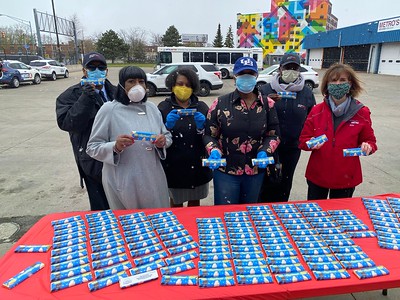 Former NFTA commissioners Eunice Lewin and Ernestine Green (the first woman to be appointed the NFTA board of commissioners) coordinated a massive chocolate bar give-a-way for all the essential workers at the NFTA.
With the help of some generous donors, and Fowler's chocolates, our special workers are getting a sweet treat for all that they do! The timing is perfect, as May 3-9 is national Public Service Recognition Week.
There is no better time to show our appreciation for the men and women who are keeping vital travel moving during this health care crisis. 
A special event was held today at Cold Spring Station to kick-off distribution of the candybars.  In case you missed it, take a look at our video.
---