June 06, 2019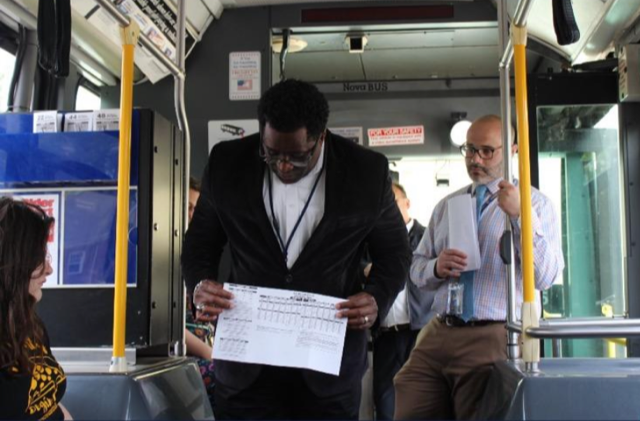 Billy Lobuzetta's son, Michael, is a teacher at Cleveland-Hill High School and invited Metro to come out to the school to talk to interested students about the use of public transit.  The attendees were all seniors, many of whom have recently entered the workforce and are looking for options to travel to their jobs.   

Gary Bennett, from Service Planning, with assistance of Supervisor Tom Rizzo and Operator April Delaney, set up a great afternoon program for the kids.   They brought out a bus and showed them how to read schedules and talk about the ease and convenience of using Metro.  Gary also gave a great demonstration on how to use the bike rack for their multi-modal use. 

It was a great day for everyone involved.


---