June 04, 2019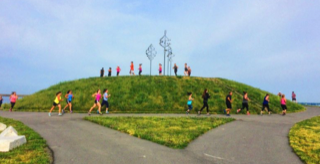 Did you know... that there is a lot going on along our waterfront this summer that can help us all stay in good shape?  There is yoga, kick-boxing, core-fit, zumba, and more.  And, it's all available for FREE. 

All of the classes are easy to travel to and are generally scheduled at lunchtime, after work hours, or on the weekends.  If you are interested in seeing what's available, take a look below:
Buffalo Waterfront

Blue Cross Community 

Independent Health Community

Your natural workout arena awaits, and you really can't get a better view!  Stay tuned for more health and wellness information right here on Wednesdays.


---