3/29/2021 12:00:00 PM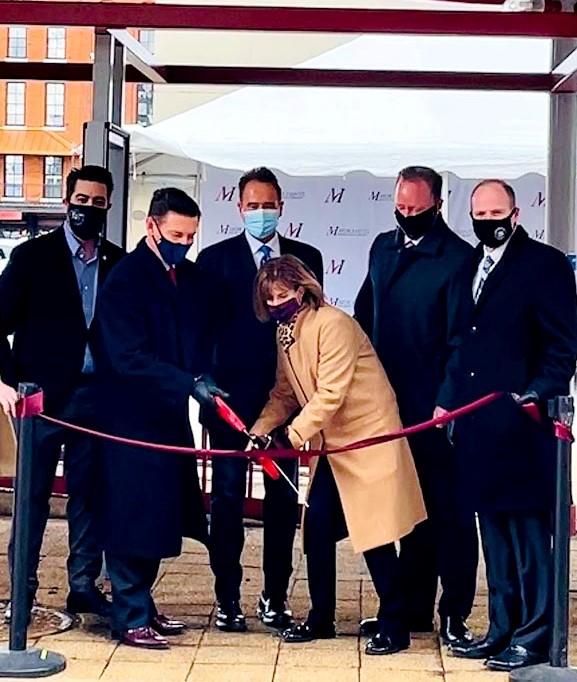 On Monday, March 29, representatives from Merchants Insurance and the NFTA, joined by government officials, came together for a ceremonial opening of Merchants Insurance Station@Seneca. 
In 2020, Merchants Insurance obtained the naming rights for the new "Merchants Insurance Station@Seneca" along Main Street within NFTA-Metro's Rail System.  
The station has been enhanced with Merchants' branding and a fresh coat of paint in "Merchants Maroon," providing a rejuvenated look. The accompanying and illuminated signage is sustainably powered by solar panels from Solar Liberty, contributing to Merchants' and the NFTA's commitment to green energy.
"Our objective in completing this project is to contribute to the ongoing resurgence of downtown Buffalo,"  said Merchants' CEO Bob Zak.  
"We are so appreciative because this beautiful improved station provides us with a new creative source of revenue and helps us continue to maximize public transportation", said NFTA's Executive Director Kim Minkel. 
---