August 01, 2019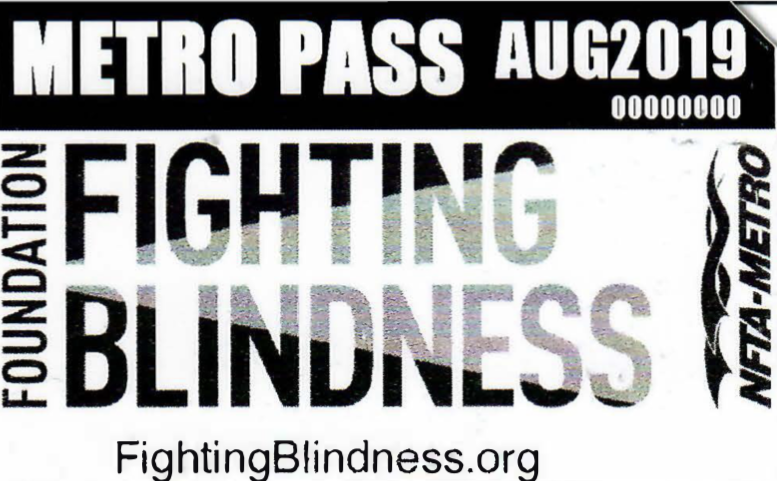 Metro has partnered with the Fighting Blindness Foundation to drive awareness and support for blinding retinal degenerative diseases.  Our August monthly passes will feature their logo and website link.

The Foundation Fighting Blindness was established in 1971 by a passionate group of families driven to find treatments and cures for inherited retinal diseases that were affecting their loved ones. The foundation's goal is to drive research that leads to prevention, treatments, and vision restoration for the spectrum of degenerative retinal diseases, specifically macular degeneration. Together these conditions affect more than 10 million Americans and millions more throughout the world.
On an annual basis, the Foundation Fighting Blindness and the Foundation's Clinical Research Institute fund more than 100 research grants. The research projects are conducted by more than 150 research investigators at institutions, eye hospitals, and universities throughout the world. 

If you are interested in learning more, please visit their website here.
---