10/4/2019 5:56:51 AM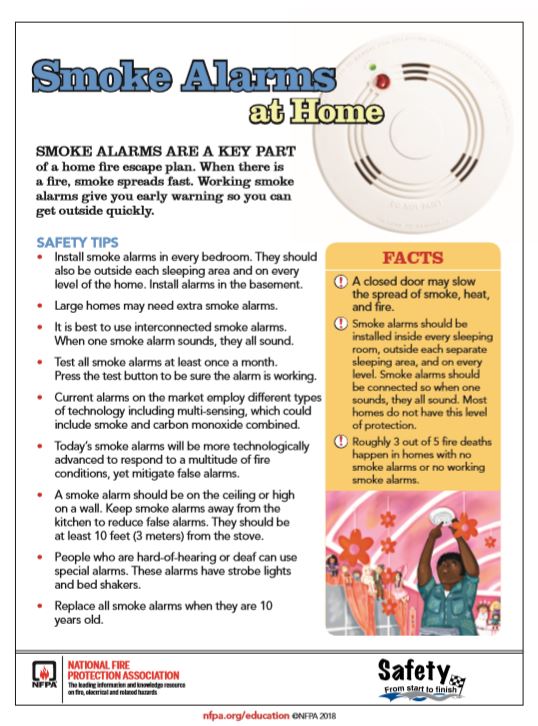 October is National Fire Safety month. There will be local events aimed at keeping you and your family safe, check with your local fire department many will be hosting open houses where they will provide information on fire safety and offer events that will be educational and fun for the entire family.

Attached you will see the October Home Safety bulletin; feel free to share with others! 
---