March 05, 2019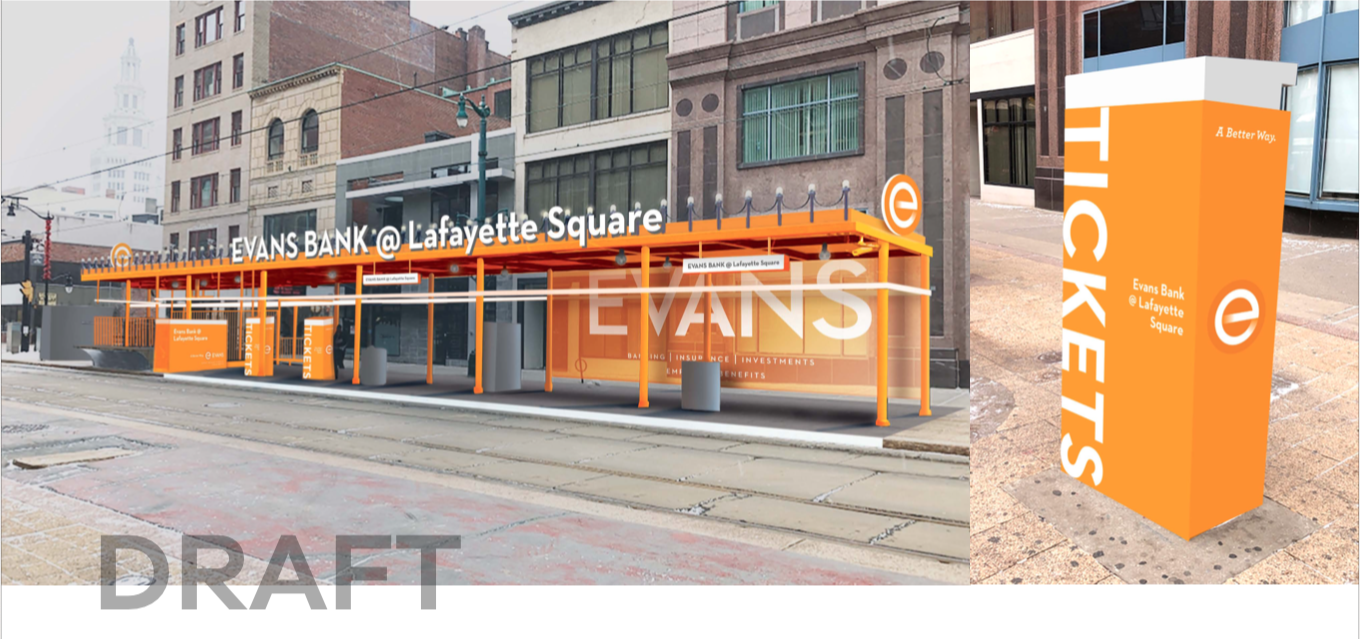 We have exciting news! Evans Bank has entered into an agreement with the NFTA for the purchase of the naming rights for Metro's Lafayette Square Rail station. Located steps away from the bank's new Business & Relationship Center at Main & Court streets, the "Evans Bank @ Lafayette Square Station" will help promote the bank's presence in downtown Buffalo.   

"At Evans, we believe strongly in public/private partnerships and this one is truly a win-win," said David J. Nasca, Evans Bank President & CEO. "This agreement reinforces our downtown presence and allows the public to enjoy an updated and refreshed station in a highly trafficked downtown corridor."
Under the agreement, both the inbound and outbound stops will display the Evans logo prominently atop the stations and ticket machines will be refreshed in Evans orange. Additional branding will appear on station shelter signs and maps, internal digital and audio message boards, online and digital schedules and in three rail cars.
"The new naming rights agreement is yet another example of Evans Bank's commitment to the Western New York Community," said Sister Denise Roche, Chairperson, NFTA Board of Commissioners. "We are excited and appreciative because this will provide us with a creative source of revenue and help us continue to maximize public transportation and better connect our community."

The initial term of the agreement is for five years with an option to renew for an additional five-year term. 
---