May 10, 2019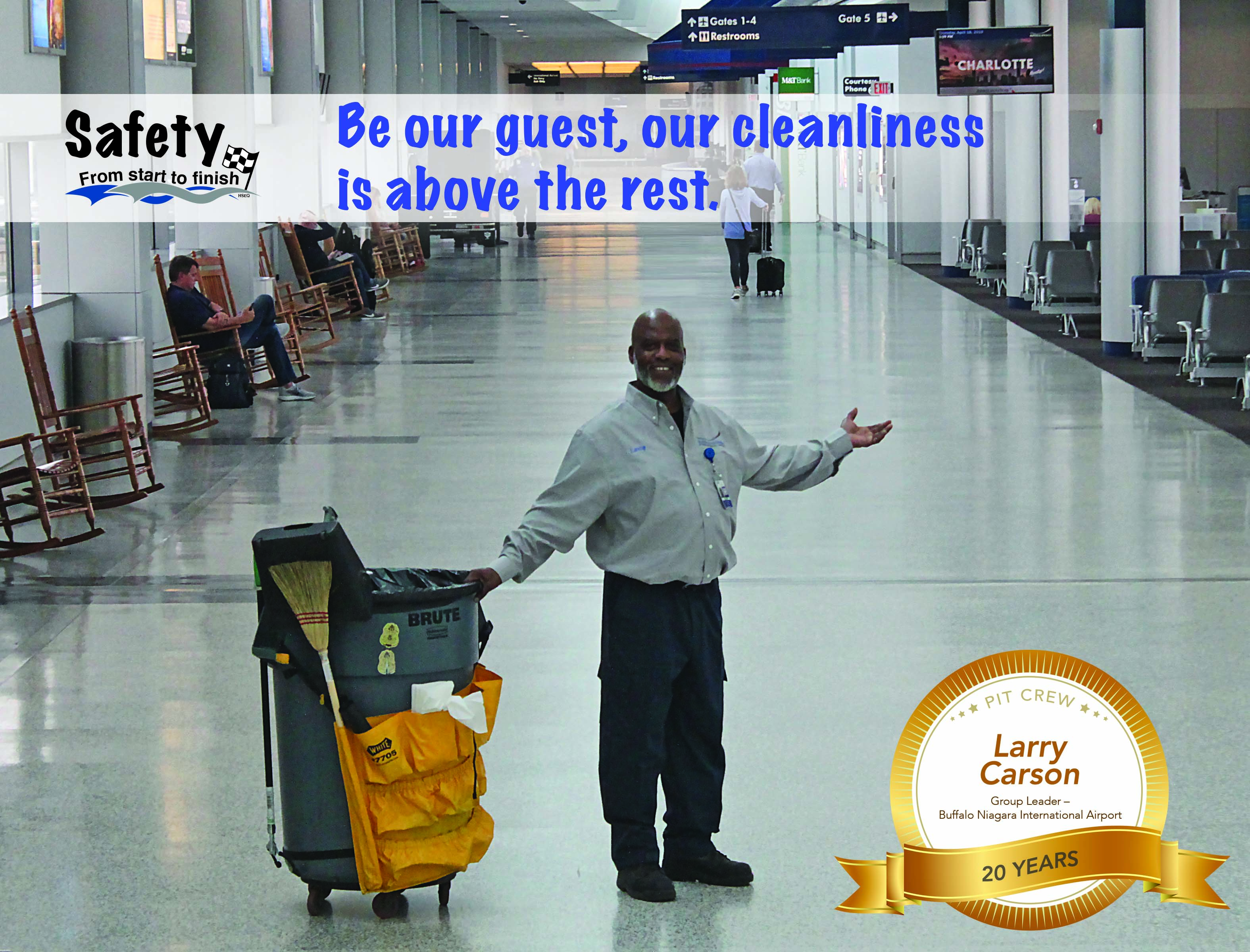 The latest version of the NFTA HSEQ Safety Pit Crew Campaign is out.  The Safety Pit Crew consists of employees who go the extra mile every day - they religiously follow sound safety practices, take pride in their work, and exemplify the values of the NFTA.  In the coming week, all locations will receive posters of the newest member of the Pit Crew, BNIA Group Leader Larry Carson. Larry has been a dedicated employee with the NFTA for 20 years and always has the safety of our employees and customers foremost in his mind.
This campaign focuses on Housekeeping.  NFTA employees have suffered a number of injuries due to tripping over misplaced items, falls due to poor housekeeping, and slipping on wet surfaces.  Don't be the next one!  Please follow Larry's example:
If you see a spill, clean it up or notify those responsible immediately.
Don't stack items haphazardly and create a falling object hazard.
Keep exit areas and emergency equipment (fire extinguishers, AED's, eye wash stations, etc.) unblocked and accessible.
Make it shine!
Leave any work area in better shape than you found it.
Smile – A friendly face goes a long way, and our customers appreciate it!
We ask that your location display the provided posters in areas that will be seen by staff, and spread the word about Housekeeping.  
---