February 28, 2019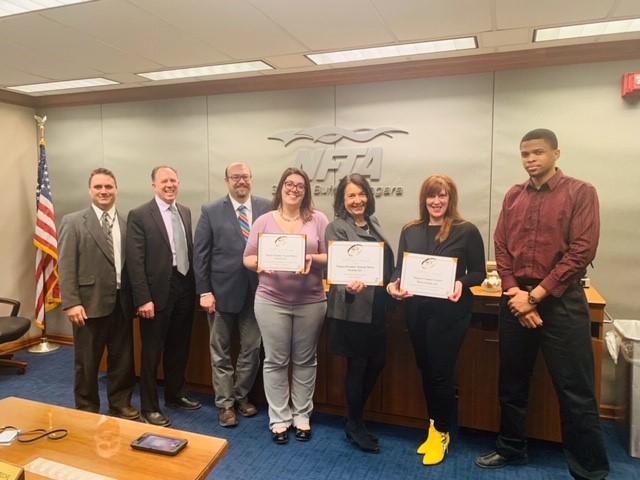 The Oscars are over, but the award season isn't and especially for those in the public transit industry.  The American Public Transportation Association held its 2019 AdWheel Awards ceremony February 24-27 in New Orleans where they presented awards for the most creative and impactful marketing campaigns by U.S. transit agencies this past year. 

NFTA Metro was a proud recipient of three first-place awards for their campaigns as follows: Workforce Wednesday, a social media recruitment campaign that highlighted Metro employees; What Metro Eats, a community outreach campaign that showcased the benefits of using public transit at one of Buffalo's most premium summer festivals, The Taste of Buffalo; and a 50th Anniversary Givin' and Groovin' community engagement campaign modeled after the 1967 summer of love and encompassing a charitable food 
drive.

This is the first time in a quite a few years that NFTA Metro has entered the competition, and it was exciting to be honored with three awards.  Congratulations to everyone involved in the planning and execution of these initiatives, it was an extraordinary team effort!

---