May 14, 2019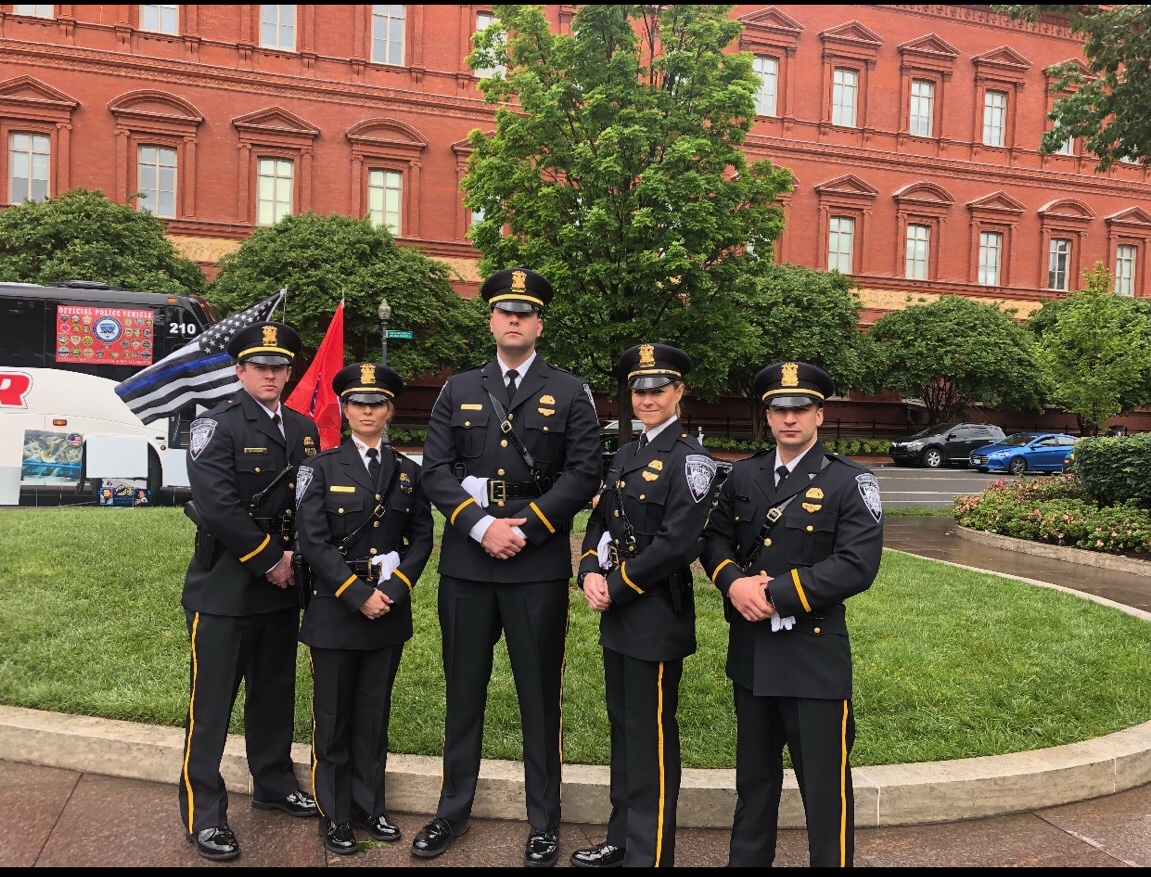 In recognition of National
Police Week, May 12-18, thousands of law enforcement officers from around the world have traveled to Washington, DC to participate in a variety of planned events to pay special tribute to fallen officers and their families. This memorial service began in 1982 as a gathering in Senate Park of approximately 120 survivors and supporters of law enforcement. Years later, this annual occurrence, more commonly known as National Police Week, has grown as an event that attracts thousands of survivors and law enforcement officers. 
To honor all of law enforcement, members of the NFTA Transit Police traveled to Washington, DC and were represented by their Honor Guard.  TAPD officers are also participating in special events throughout Erie County and the City of Buffalo including the heartwarming Blue Mass, which was held at St. Joseph's Cathedral on May 13. 
Thank you to Chief George Gast, Captain Mike Garrity, and all of our amazing officers for their service to our great community.
---