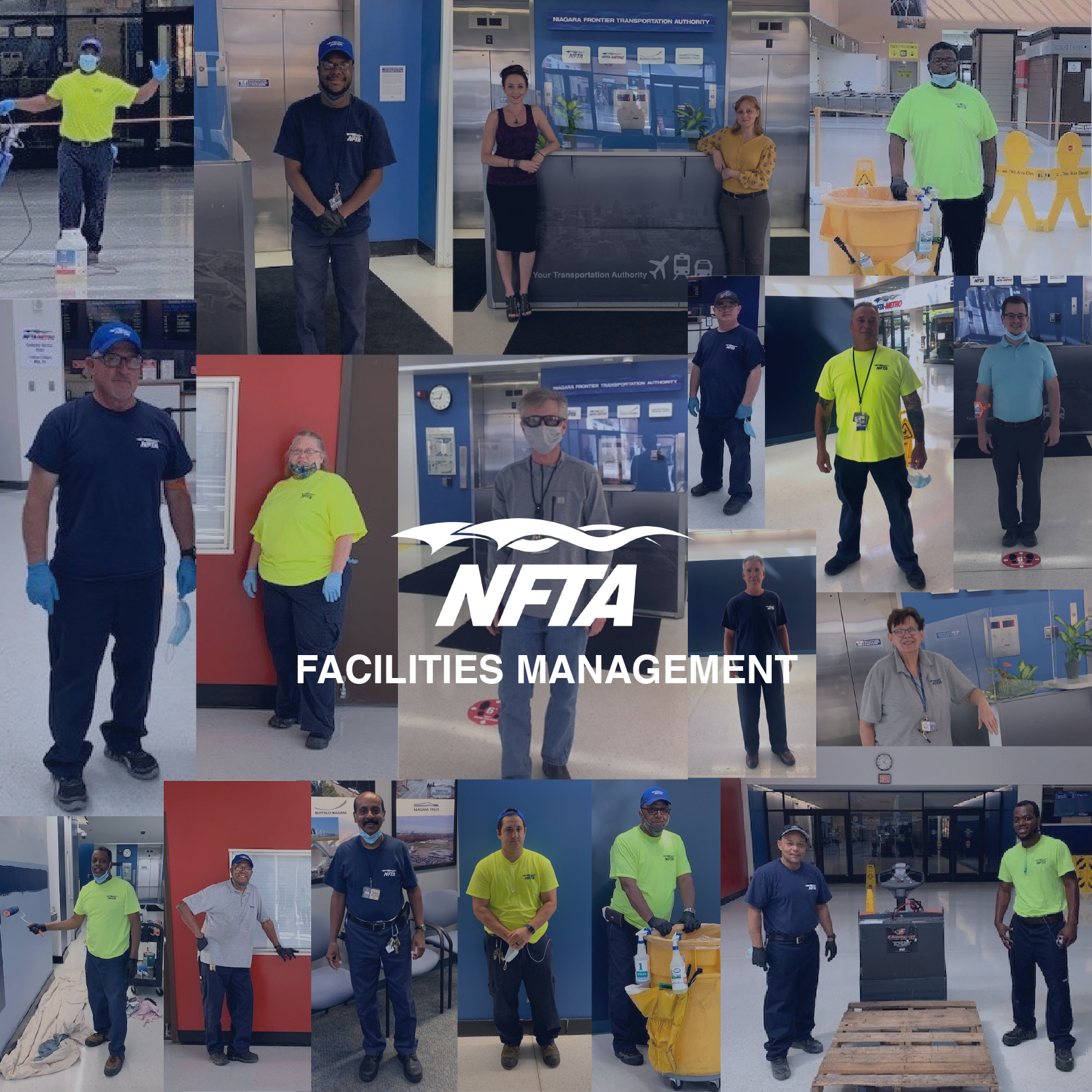 WELCOME TO OUR PAGE
The Facilities team assures MTC, OCC, NFTC, and 1404 Main St. are in good working order by maintaining HVAC, plumbing, electrical systems, egress, building envelope, and responding to operating personnel requests.
The Facilities team performs cleaning and maintenance and repair functions throughout the Buffalo Niagara region at any of the departmental run facilities. 
Facilities Manager - Chris Brophy 
Central Services
Receptionist - Julie Barrett
Mail/File Clerk - Alex Saleh
Maintenance 
Senior Maintenance Technician - Mike Mingo 
Maintenance Technician - John Ritzenthaler
Locksmith - Mike Buxton 
Custodial Team Lead - Denise Romeo 
Custodians -
Ben McCullough
Paul Buchanan
Rocco Vaccaro
Bobby Moreland
Hector Lozada
Rafael Marquez
Sharon Kennedy
Cinthia Marquez
Scott Brewer
Tomas Rivera
Isaiah Washington
Marcus Cooper
Jeremiah Austin
The Facilities team works incredibly hard everyday to maintain a clean, healthy, and safe work environment.  The simplest way to acknowledge their efforts is by giving a friendly smile and just saying "thanks."
Kindness goes a long way - be sure to show your appreciation next time you see a Facilities team member.