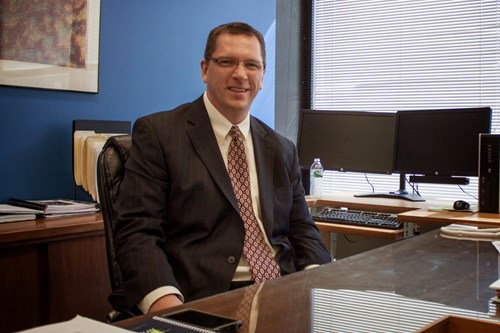 John T. Cox, Chief Financial Officer

The Chief Financial Officer reports to the Board of Commissioners with functional responsibility to the Executive Director and is a member of her Management Team. The Finance and Administration Branch functions as the chief administrator and advisor on all financial matters, including Financial Planning and Analysis, Cash Management, Accounting and Grant Administration, as well as administrative matters Purchasing, Government Relations and Management Information Systems. 
The Office of the CFO and its team are responsible for the strategic financial plan of the authority and compliance with all state and federal standards and regulations related to financial and control matters. Some of the team's key objectives are listed below:
Provide thorough, timely and effective financial information and guidance to Authority management, it's Commissioners and Officers, and as required, to funding agencies.
Effectively interpret and implement all required financial procedures as determined by external controlling agencies.
Regularly review and advise the Authority of pending changes in the financial arena that will impact on the performance of the Authority.
Recommend a balanced program for improvements in office technology that utilizes resources, both financial and human, most appropriately.
Develop financing and cash management techniques that will more effectively maximize our working capital position.