5/3/2022 12:00:00 PM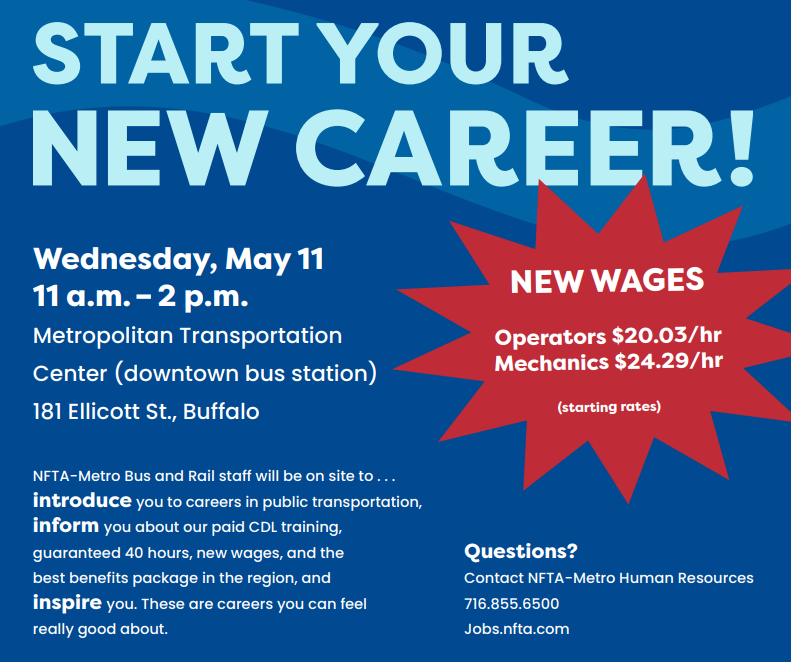 The NFTA is hosting another career event right at its headquarters at t81 Ellicott Street on Wednesday, May 11 from 11 a.m. to 2 p.m. 
These events provide a great opportunity for interested parties to speak with experts in their field and learn more about what it is like to work as an operator or mechanic at the NFTA. 
Based on the success of the previous event, we are looking forward to reaching a large audience.  We hope that you can help by sharing this information with family and friends.
Also, don't forget about the NFTA's referral program where you can earn up to $5K for sending good people our way. 
---