3/10/2023 12:00:00 PM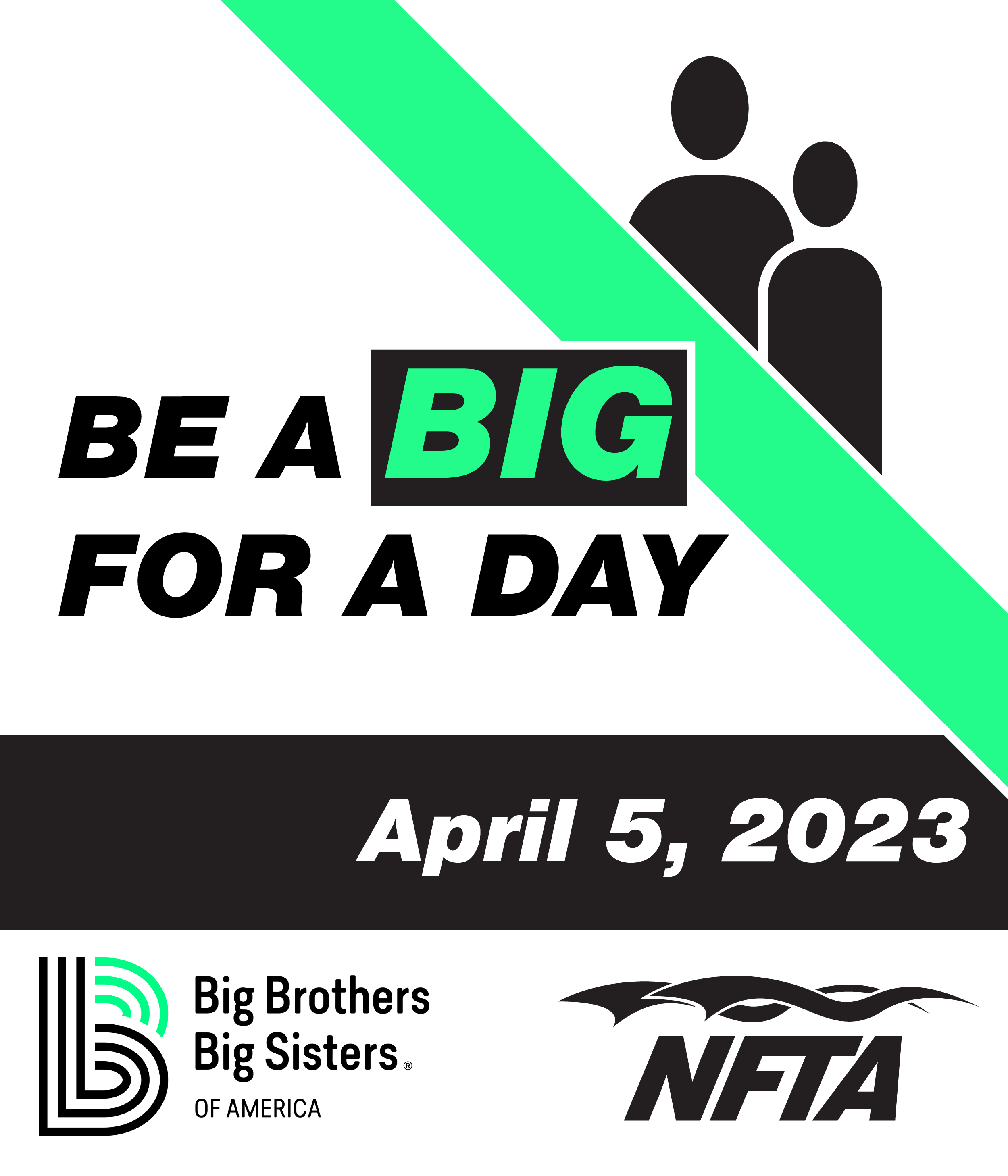 The NFTA is partnering with Big Brothers and Big Sisters of Erie, Niagara, and the Southern Tier for a special "Be A Big For A Day" event for 10-12 "Littles" on Wednesday, April 5, 2023.
For our BBBS "Be A Big for a Day" event to run smoothly, we are looking for NFTA team members to volunteer a couple of hours of your time. All you need to do is be yourself and hang out with a child (ages 11-13) during the scheduled activity at the MTC.  It's a win-win for everyone involved, and you can make a BIG difference in a young life!
Being a "Big for a Day" is a great way to give back while positively impacting our area youth.  Whether you are interested in participating as an individual or a workgroup team, we would love to have you involved. It will be educational and informative but also a whole lot of fun! 
If you would like to sign up to participate or need more information, please contact Tia Worrell at Letia.Worrell@nfta.com. The deadline for sign-up is March 31. 
---