6/10/2022 5:00:00 PM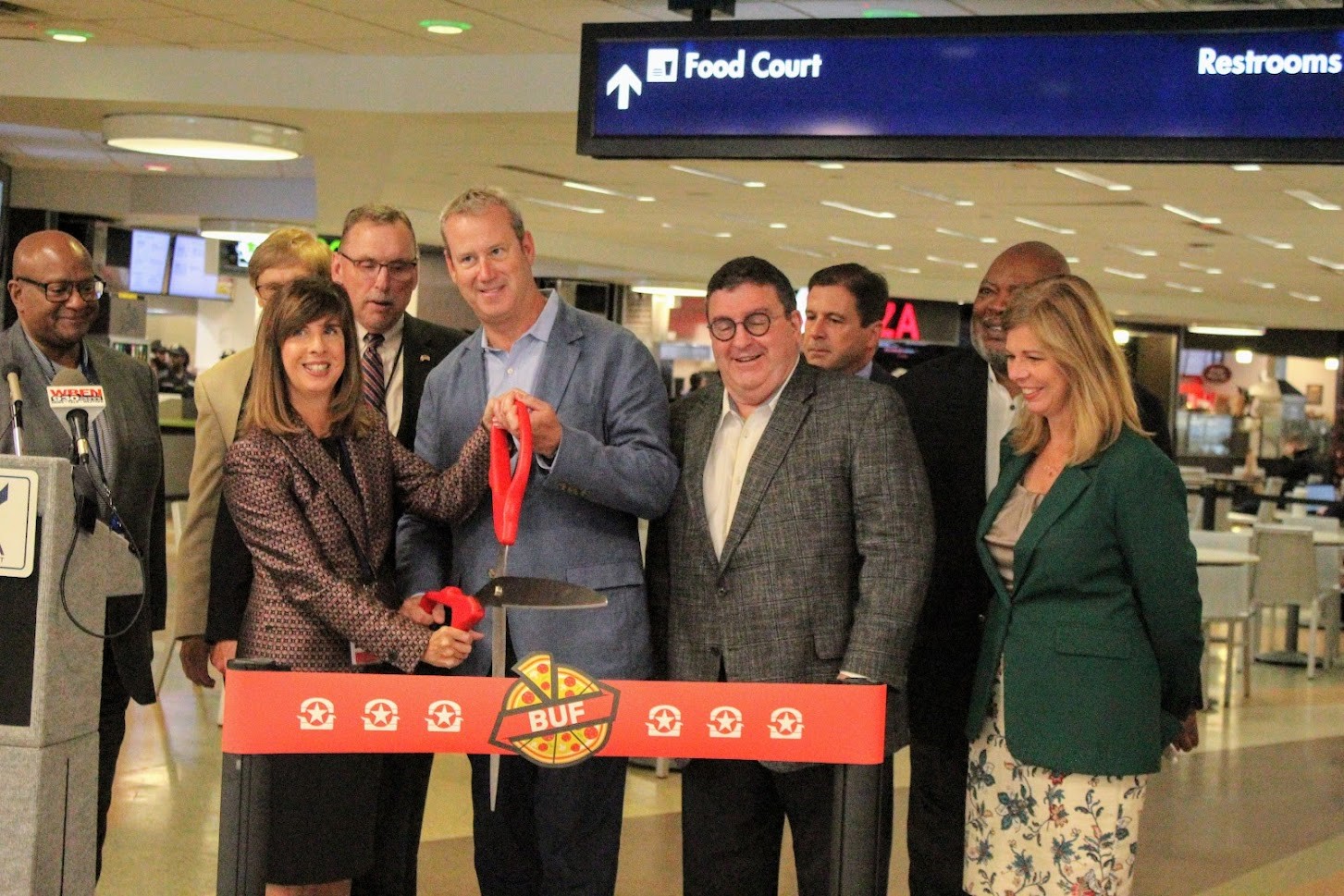 NFTA staff, in conjunction with Delaware North representatives and government leaders, held a ribbon-cutting event at the Buffalo Airport on June 9 to highlight the opening of two food court restaurants - Buffalo-based Bocce Club Pizza and national franchise BurgerFi. 
Bocce Club Pizza was founded in 1946 by Dino Pacciotti on Hickory Street in Buffalo. When Pacciotti acquired the club, it featured outdoor bocce-ball courts and served drinks and sandwiches inside. He soon found an old pizza oven in the basement and started experimenting.
Dino Pacciotti developed his own unique pizza recipe – and Bocce Club Pizza was born. In 1959, he moved into the current flagship location on Bailey Avenue in Amherst. Today, under the leadership of Pacciotti's son, Jim, Bocce Club Pizza has six locations in Western New York, including the addition of the Buffalo Niagara International Airport.
BurgerFi was founded in 2011 by gourmet chefs committed to serving the highest quality fresh food in an eco-friendly environment
The brand's high-quality food offerings have resonated with customers across the Southeast and have fueled its expansion across the nation. Since its inception, BurgerFi has grown steadily into two countries, 22 states and Puerto Rico, and continues to expand, bringing the better burger experience to new guests around the world.
---