12/5/2022 8:00:00 AM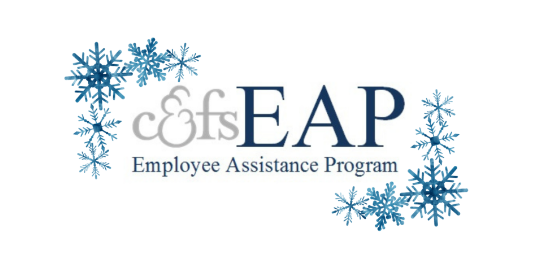 We encourage you to share this information and invite everyone to join in the C&FS EAP events happening this month. Besides the joy this time of the year can bring, many also experience challenges during the holiday. For tips on combating the holiday blues, read this article.

Fun fact: December is National Fruit Cake Month. Interested in trying your hand at some fruit cake? Check out this recipe.

**Winter Wellness Email Challenge ** The challenge starts December 7th – sign up today!

Jump-start your well-being this winter season with the Winter Wellness Challenge! This 8-week program encourages members to cultivate their wellness through weekly email challenges, helpful tips, and supportive tools for adopting healthy behaviors.
How to participate? Click the link below to complete a short form and provide us with your email, that is it!

When you sign up, you will also be entered to win one of four $25 Tim Horton Gift Cards. Four lucky winners will be notified via the email provided at sign-up. Drawings will be held on December 14, 28t, January 11, and January 25. C&FS EAP hopes to warm up your winter too.

Click here to join the Winter Wellness Challenge
Live Webinars
Money and the Holidays
Thursday, December 15 at 12 pm- 12:30 pm
This webinar will be recorded, and if you sign up, you will receive the recording and additional information to your email after the event.
Learn more and register here for: Money and the Holidays
In Case You Missed It:
Take a look at last month's complimentary webinar:
Video Recording: Self Care During Stressful Times
Members can also visit the C&FS EAP website and call us at 716-681-4300 for information about the benefits of our programs and to complete a request for services form if interested in taking advantage of any services.
---