11/17/2023 12:00:00 PM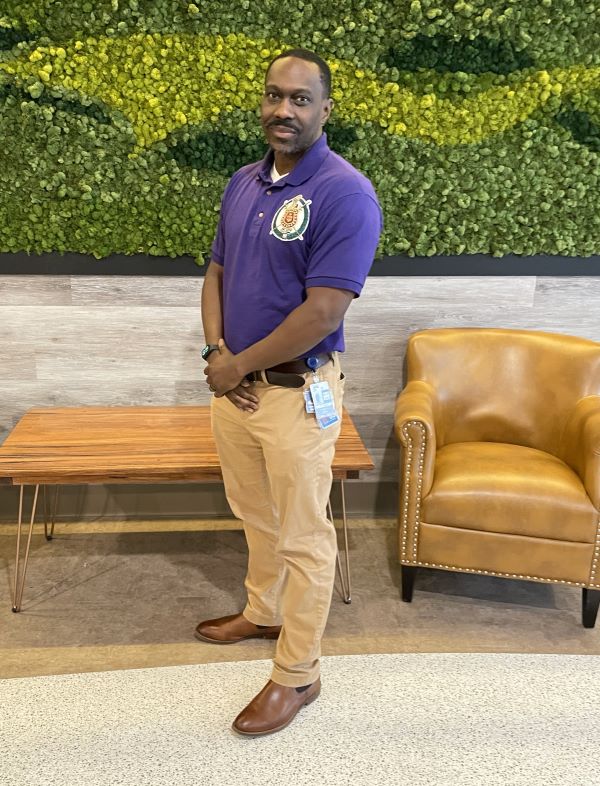 Carlos Pilot from IT has been wearing purple every day this week in celebration of his Omega Psi Phi Fraternity's Achievement Week and its association with Founders Day. 
On November 17th, 1911, The Omega Psi Phi Fraternity, Inc. was established on the esteemed campus of Howard University. This year marks the joyous celebration of 112 years during which its members have steadfastly upheld the cardinal principles of Manhood, Scholarship, Perseverance, and Uplift. Among the members is Carlos Pilot, a proud participant in this venerable Fraternity. Carlos holds membership in the local chapter, Phi Omega, which is concluding a century of existence in Western New York. He elucidated the significance of the week leading up to their Founders Day, now recognized as Achievement Week.
In the year 1919, the esteemed Dr. Carter G. Woodson, a distinguished figure within their ranks, proposed the establishment of a week dedicated to acknowledging the achievements and literary contributions of African Americans in the United States. Initially termed Negro History and Literature Week, this commemoration commenced on Black college campuses from 1919 to 1924, eventually extending its reach to churches and schools.
In a pivotal moment in 1969, faculty and students at Kent State University proposed the idea of designating February as Black History Month, a tribute to Brother Carter G. Woodson. This proposal gained official recognition in 1976 when President Gerald Ford officially acknowledged February as Black History Month.
---