11/28/2022 1:00:00 PM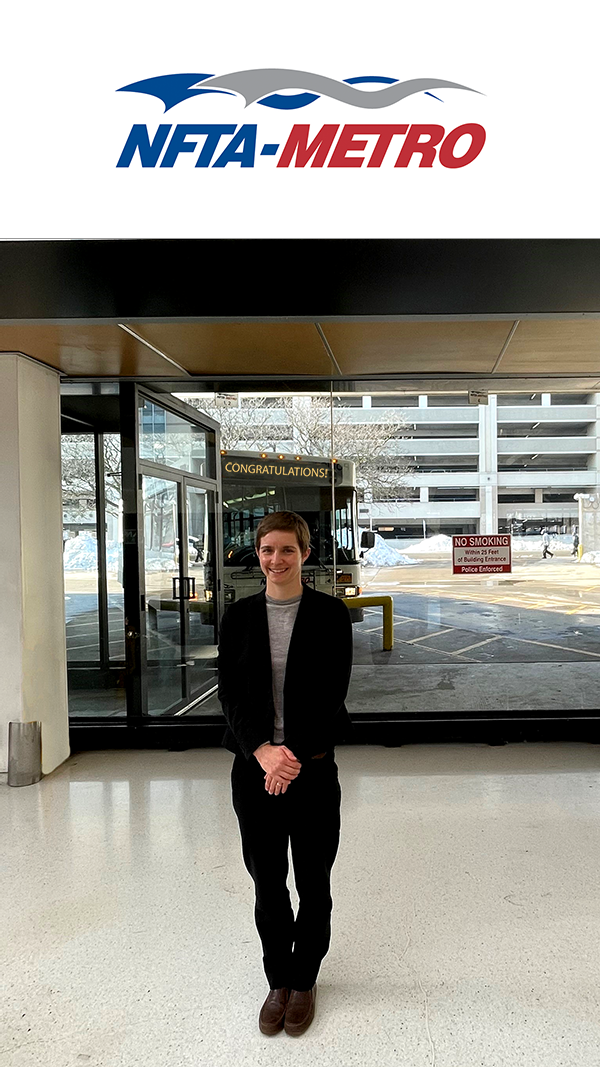 Nadine Chalmers has been promoted to Manager of Service Planning. Over the past four years, while in roles of Transportation Planner and Senior Transportation Planner,  Nadine has been dedicated to serving Metro riders through smart, well-planned projects and initiatives with an emphasis on community engagement. Nadine has also contributed to the authority by organizing the NFTA Pride Committee and launching the Reddy Bikeshare Corporate Membership Program, which allows NFTA staff free annual memberships to our local bike share system.    
Nadine has nine years of professional experience in transit, transportation and public health, including positions at the New York City Department of Transportation and Hennepin County Public Works in Minneapolis, Minnesota. She holds dual master degrees in Urban and Regional Planning and Public Health from the University of Minnesota.
Nadine's dedication to Metro and desire to go above and beyond makes her an invaluable asset to the authority. We hope you will join in congratulating her on this great career achievement.
---