4/22/2021 3:00:00 PM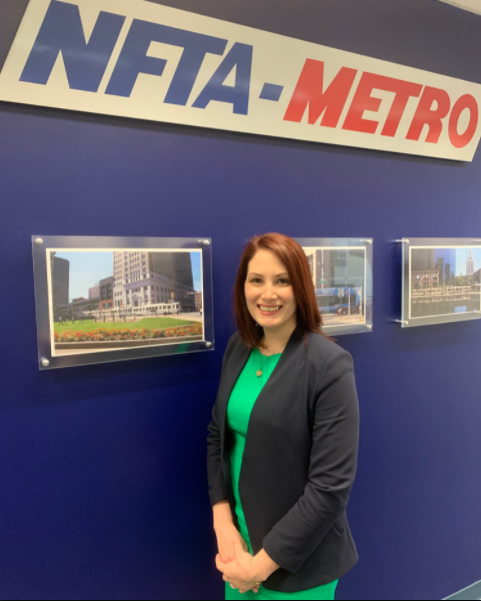 Rachel Maloney is on the move (again). She has been promoted to Manager of Bus and Special Operations.
During her tenure at the NFTA, Rachel has been both a Senior Transportation Planner and the Project Manager of the Amherst Rail Extension project. She has been influential in multiple planning projects, facility construction, grant management, and public engagement including the establishment of a Citizens Advisory Committee. 
"Rachel's leadership and professionalism along with her experience as a regular rider of the system will provide tremendous opportunities for advancement of bus operations at Metro.  She brings first-hand knowledge to addressing the challenges our riders and employees experience on a daily basis." said Tom George, Director, Public Transportation, NFTA. "It's wonderful to see her leverage her transit knowledge and previous experience to position our organization for future success."
Rachel holds a master's degree in Urban and Regional Planning from U.B. and is an adjunct professor. She is a graduate of APTA's Emerging Leaders Program and is a Business First 40 Under 40 recipient. She serves on the American Lung Association's Leadership Board and is Co-Chair for the Fight for Air Climb. 
Rachel is a dedicated transit professional who will put the NFTA and its riders in the best position to succeed. Please join in congratulating her on this great achievement. She can now be found on the 5th floor at the MTC.
---