11/17/2021 8:00:00 AM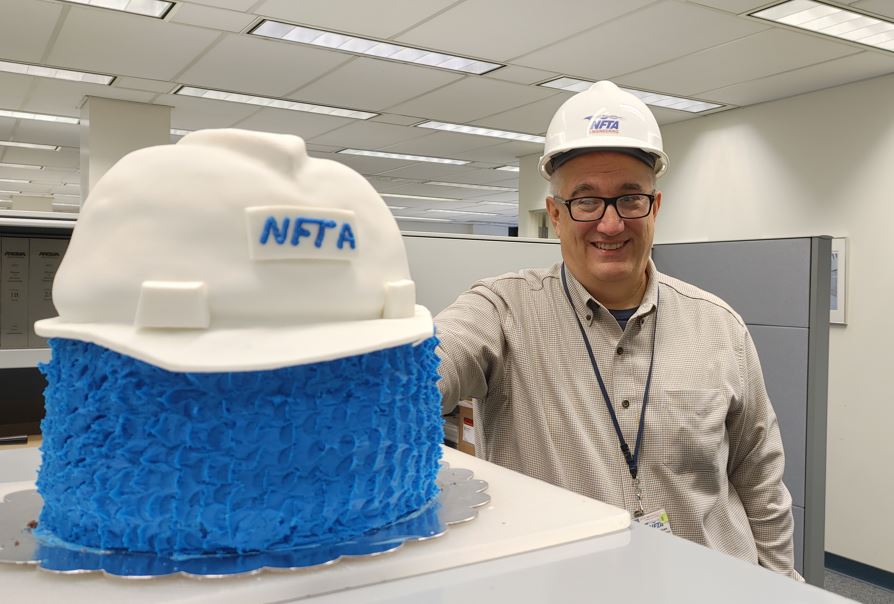 John Diebold, our Senior Project Manager in Engineering, is retiring. He has been with the NFTA since 2005, and his last day will be this Friday, Nov. 19. 
He and his 7th floor team are honoring him with a celebratory luncheon and this amazing cake that Julie Barrett made for him. (She said it took about 10 hours to put together.) 
If you have the chance, please stop by the 7th floor and wish John well.
---