9/14/2023 10:00:00 AM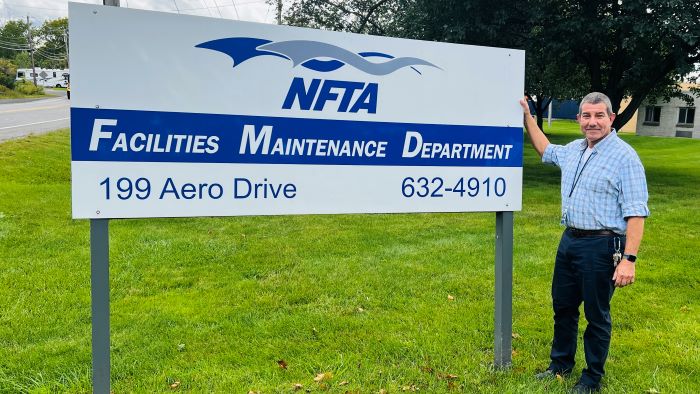 Kevin Klingelsmith has been promoted to Manager, FMD for BNIA/NFIA.  The department is responsible for all maintenance and repairs of these facilities including plumbing systems and HVAC.
Kevin began his career with the NFTA in 2006 as a Tradesperson at FMD and soon was promoted to Shift Supervisor.  In 2020, he became Facilities Maintenance Supervisor for Metro Bus Maintenance at Cold Spring station and has now returned back to FMD for his new role upon retirement of Ed Saleh.
Please join in congratulating Kevin on this great achievement.  
---