11/19/2019 10:01:54 AM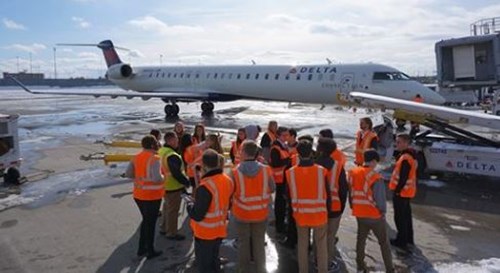 Delta Airlines recently hosted a junior achievement job shadows program at the Buffalo Airport for students of West Seneca East and West High Schools.  The initiative provided a great opportunity for participating students to get a behind-the-scenes look at how an airport works.  The students had the chance to explore airport operations which included the airport lounge and offices, baggage claim, the radar tower, the airfield and ramp to a Delta aircraft, and a comprehensive tour of the airport firehouse.  


The junior achievement job shadows program supports teaching work-readiness, entrepreneurship, and financial literacy skills to today's youth. This was a great opportunity for these students to see and learn more about what aviation-related career opportunities may be available to them in the future. 
---