6/17/2019 7:59:08 AM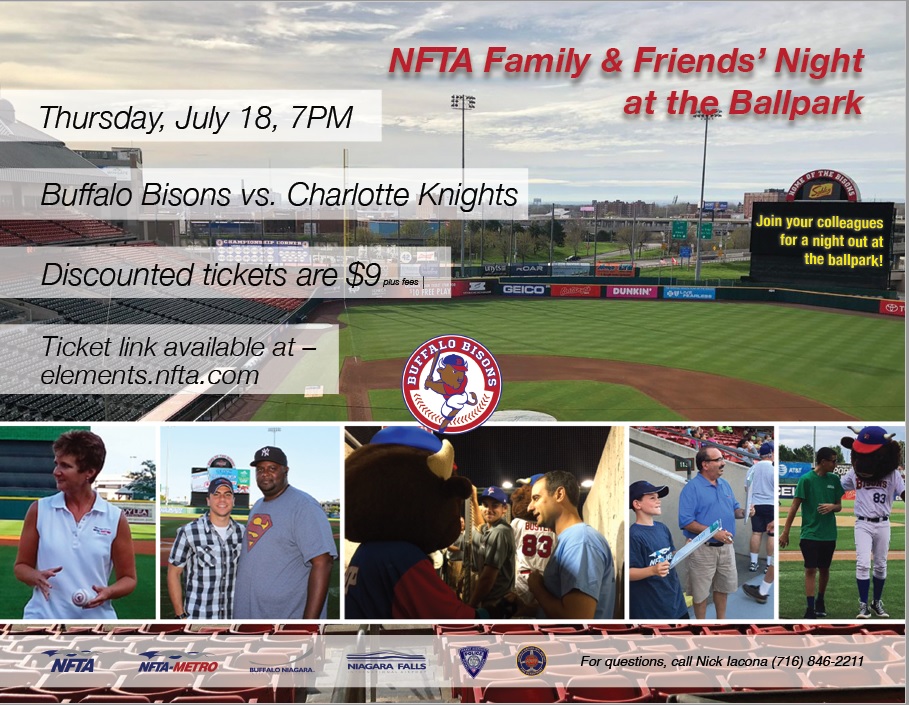 We hope you will join in NFTA Metro's Family and Friends' Night on Thursday, July 18.  This is a great opportunity to come out and enjoy a Buffalo Bisons baseball game with your fellow colleagues.  Some of your co-workers will also be participating in on-field activities as follows: 
Opening Ceremonies - TAPD Honor Guard 
First Pitch - Chief William Major, ARFF
Play Ball Host - Isaac Thayer (Max Thayer's son)
Metro Target Toss - Shiela Keane
Baseball Trivia - Misael (Mike) Hernandez and Alyssa Mancinelli
What a line up!   The evening will conclude with a wildly exciting fireworks display.  Don't miss out on the fun - get your discounted tickets here - NFTA Metro Night. 
---