9/17/2021 12:20:00 PM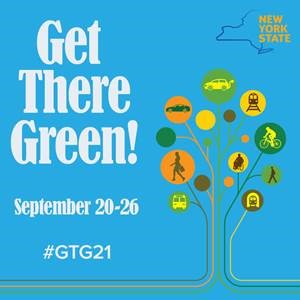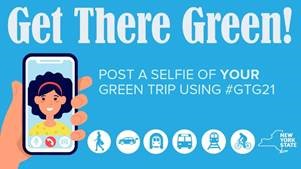 We're just a few days away from the beginning of Get There Green! We are excited to help support NYS's global effort to fight against climate change. 
Get There Green! (#GTG21) is a week to promote and celebrate more sustainable modes of transportation. This year it is taking place on September 20 through 26 during Climate Week NYC. During this week everyone is encouraged to join in a week of climate action by using a more sustainable mode of transportation for as many trips as they can. These include:
walking;

biking;

taking public transit;

carpooling;

driving an electric vehicle, or;

anything else that isn't driving alone in a fossil fuel-powered vehicle.
For more information check out, Get There Green. 
---