5/22/2023 2:45:00 PM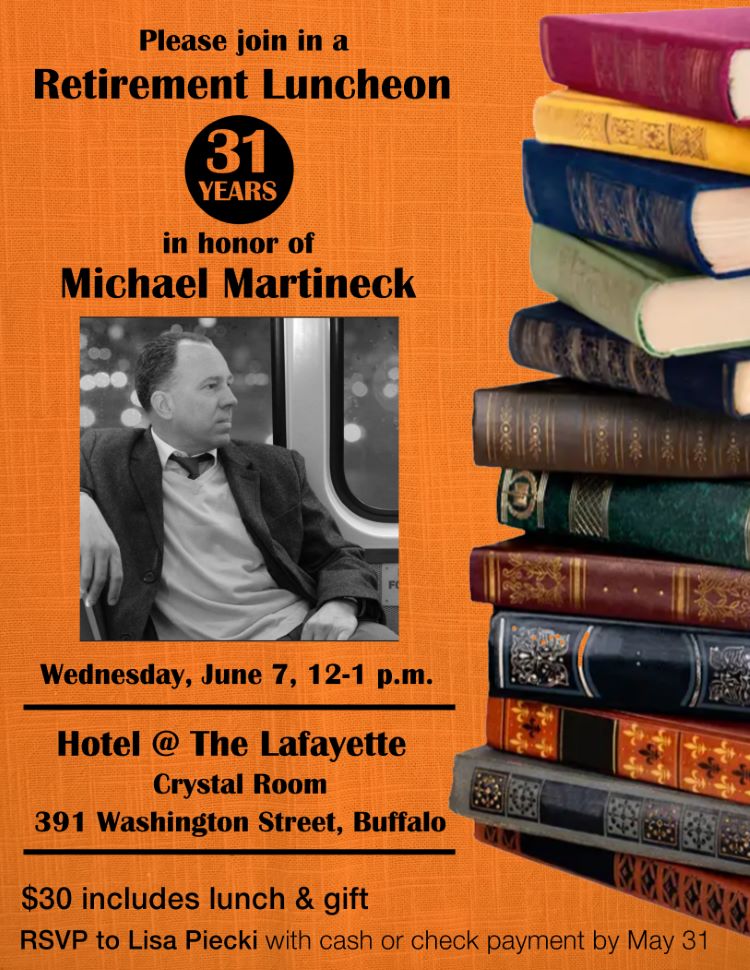 After 31 years, Michael Martineck is retiring from the NFTA. Michael has contributed to thousands of projects over the years. He is incredibly talented and an all-around great guy. 
We are planning a celebration in his honor on Wednesday, June 7, at Lafayette Hotel, and we hope you can make it.  All of the details are on the included flyer.  Please RSVP to Lisa Piecki with payment by May 31.  
---