6/3/2022 1:00:00 PM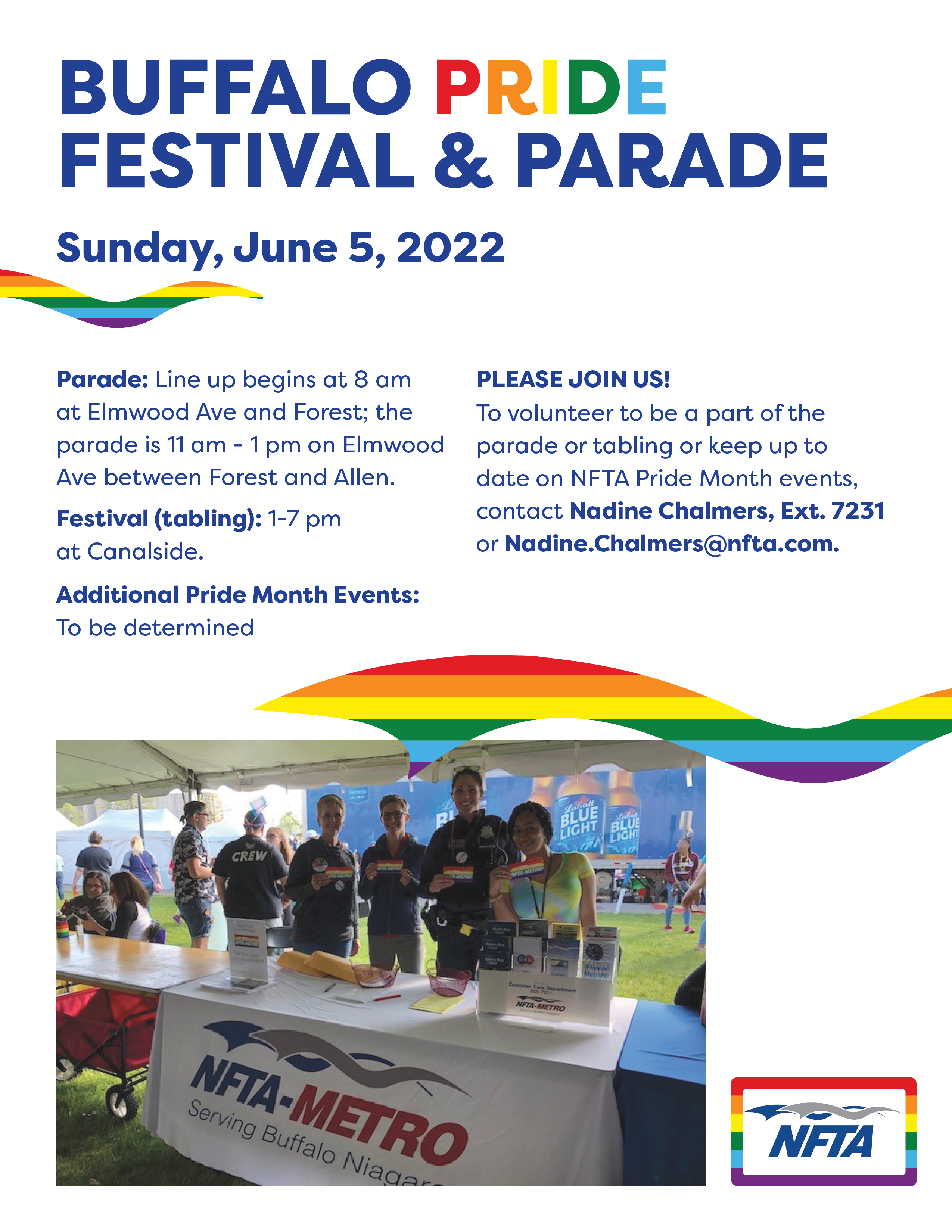 The Buffalo Pride Festival and Parade is this weekend, June 5, and we welcome employee volunteers to participate in our NFTA Metro on-site outreach. 
It is NOT too late!  If you want to know more about how you can get involved, please contact Nadine Chalmers at ext. 7231 or Nadine.Chalmers@nfta.com. 
Originally posted 5/13/22.
---