9/8/2023 2:00:00 PM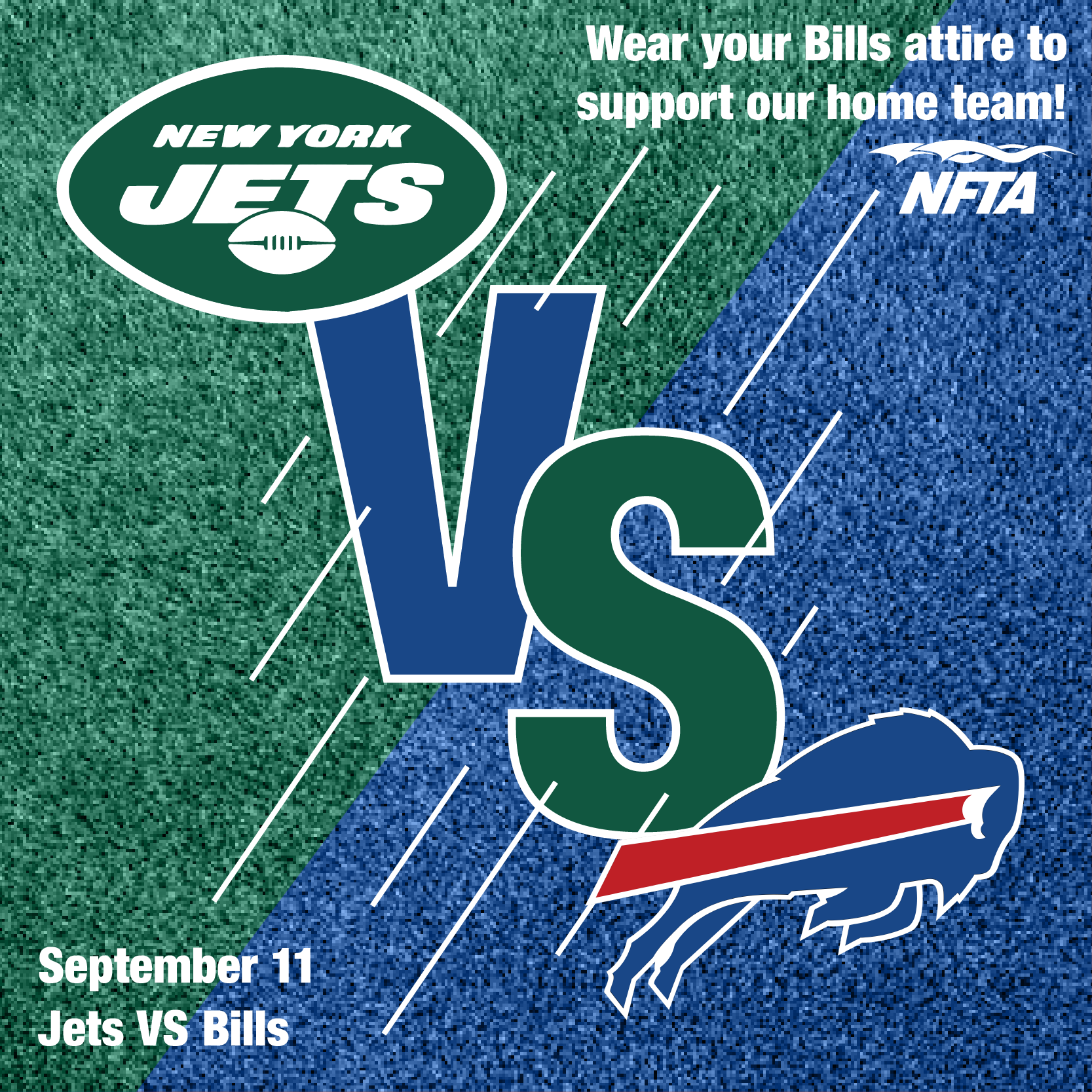 The Buffalo Bills season opening game against the New York Jets will be seen live on ABC on Monday night, September 11.
If you do not have any meetings with outside parties, feel free to show your support by wearing your Bills attire to work. Operators and maintenance must wear their issued uniforms but can support with hats, scarves, and gloves. 
Please send departmental photos to Elements@nfta.com and we will post throughout the season.
Go Bills! 
---