11/20/2020 9:00:00 AM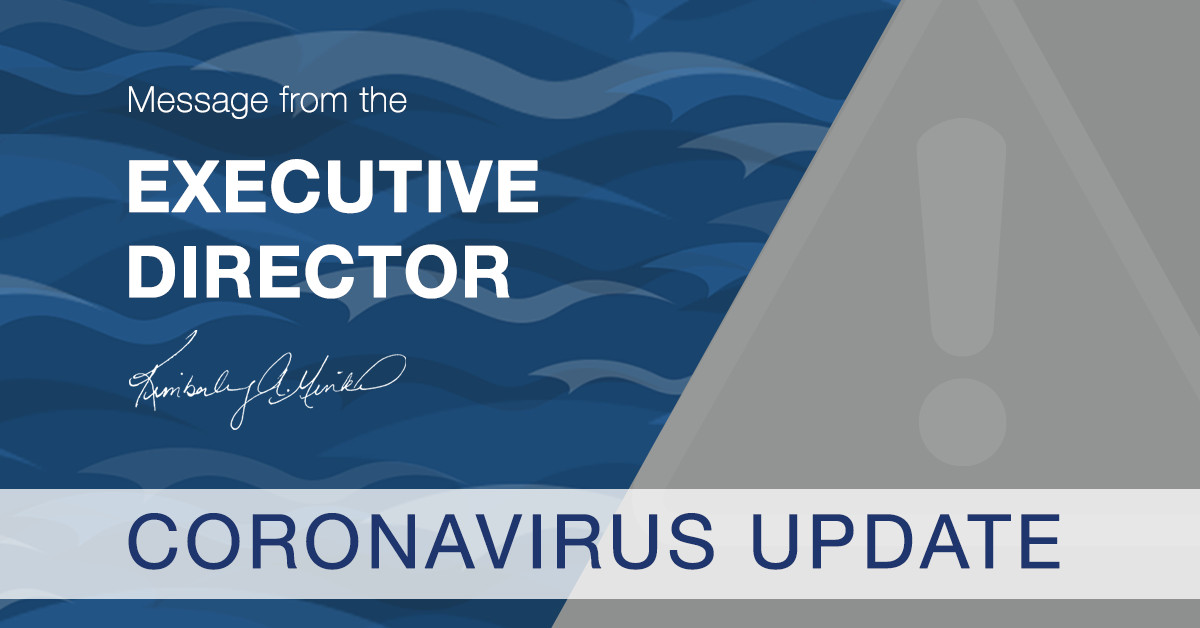 Dear NFTA Employees,
First and foremost, I want to recognize all of you for your incredible work and dedication to the people we serve.  You have delivered like never before, especially during a very challenging time.  Please know that I appreciate all that you do.
Earlier today, at a meeting with the NFTA Board of Commissioners, I shared with them the following observations. The losses that the Authority has experienced since the beginning of the pandemic have been significant in terms of loss ridership, airport passengers, operating assistance, and revenue.  This pandemic would have had a devastating effect on our operations but for the Federal CARES Act, which has allowed us to stabilize and take the important critical steps to make our system as safe as possible. However, this funding is running out. Like all other transit systems and Airports in the nation, without additional federal COVID relief funds, we will find ourselves in a devastating position.  Additional federal funding is desperately needed to help see us through this pandemic. To balance next year's budget, we need over $50 million in federal assistance. Without this assistance, it will have a significant impact on our airports, Metro operations and the many people who desperately rely on the services we provide.  Additionally, it will have an enormous economic impact on our region.
The Authority has done everything it can to minimize our expenses during this difficult time.  Thank you for your help. During the first six months, we have reduced our operating expenses by over $10 million.  This has allowed the CARES funding to last a little longer.  However, short of reducing the level of service we provide, we will not be able to balance our budget without the much-needed additional federal assistance.
These are very challenging times for everyone across this nation, and especially here in Western New York.  Our ask for federal assistance has two goals – one is to sustain us through this pandemic and the other is to help with the regional economic recovery. The Buffalo and Niagara Falls airports contributes over $1.2 billion in economic activity to the region and our transit system moves people.  We are carrying essential workers and providing essential services to this region, all while helping to reduce greenhouse gas emissions.  This is why Federal assistance is desperately needed for airports and transit systems across this nation.
Unfortunately, we are not alone.  Just yesterday, MTA announced that without additional federal assistance they will have to slash subways and buses by 40% and commuter rail service by half.  Fares and tolls will increase, and 9,300 jobs will be eliminated.  Additionally, nearly one-half of public transit businesses expect to lay off employees and nearly one-third are concerned that they may go out of business if additional federal funding is not provided.  Collectively transit is asking for an additional $32 billion in emergency funding.  Similarly, more and more airports are running out of funding.  The airport industry has come together in support of a $13 billion request to provide additional direct aid to airports.
I know these are difficult times for all of us. Thank you for your hard work and for keeping yourself and the public safe during this challenging period. We will continue to keep you informed.
Please stay safe,
Kim Minkel
---