6/10/2019 4:02:01 PM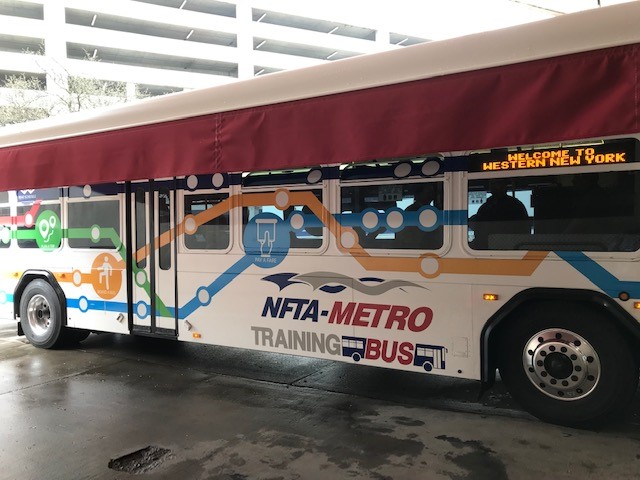 Metro has launched its new training bus, which has been primarily developed to provide a hands-on "classroom" for current and future Metro personnel.  The interior design includes educational equipment with TV screens and fold-down tables.   Outside there is an extendable external awning to be used by staff during community engagement and recruitment events.   

The bus exterior artwork has been designed by NFTA's Corey Hacker.   This new vehicle will be out in the community this weekend at Juneteenth, June 15-16. So, keep an eye out for it and Metro's hardworking outreach team. 
---