1/7/2020 6:39:27 AM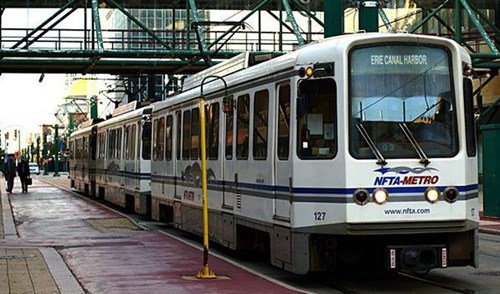 After 35 years, our rail equipment is showing wear and needs to be replaced. In January and February 2020, we are replacing sections of the overhead electric (catenary) wires that give the train electric power so it can move. In order to do this, we need to close the tunnel in sections. This affects rail service.
From January 11, 2020 through mid-March, we will be "single tracking." This means that both inbound and outbound trains must share the same track. As a result, trains in both directions come less often – about every 20 minutes.
During construction, customers will experience these changes:
The rail schedule will change. Click here for the temporary rail schedule.
Customers may be directed to board on a different platform than usual. They can follow signs at the station.
We will be running longer trains (4 cars) whenever possible. 
We will be running additional 8 Main bus service. 8 Main buses will be scheduled every 15 minutes (instead of every 30 minutes) during morning and evening peak hours.
If you ride the rail, you'll see lots of signage and posters about this construction, including temporary schedules. Be sure to plan ahead for this change by checking the temporary rail schedule, and consider taking the 8 Main bus if it fits your needs.
We don't like to inconvenience our riders, but it is important to upgrade and repair the system to keep it running for years to come.  If you know someone who is a rider, we hope that you will pass this information along. 


---