6/22/2020 12:00:00 PM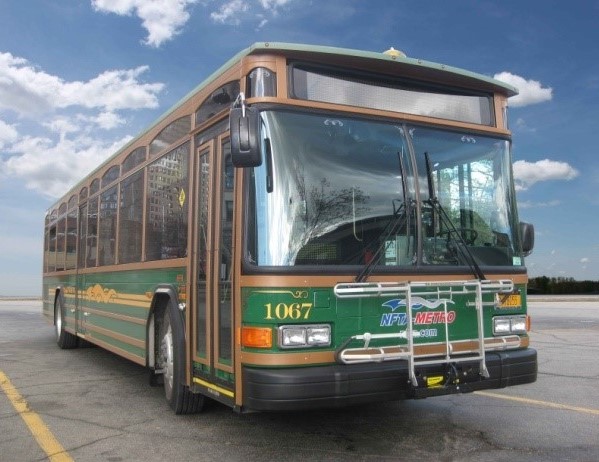 The Niagara Frontier Transportation Authority announced its seasonal launch of Metro's Trolley Service to guests staying at participating Niagara Falls hotels and motels beginning Friday, June 19.   
In downtown Niagara Falls, stops include the Aquarium of Niagara Falls, the Seneca Niagara Casino, and across from the Niagara Falls USA Official Visitor Center at First and Rainbow.  Service will also be provided to hotels and shops along Third Street, Rainbow Blvd. and Buffalo Avenue. In addition, stops are located along Pine Avenue, at the Fashion Outlets of Niagara Falls, several motels along Niagara Falls Boulevard and Little Italy. 
Patrons receive their free 2020 trolley day passes upon request at participating Niagara Falls hotels and motels.  The trolley pass, supported by the local Niagara Falls bed tax, allows pass holders free access to the trolley service and the entire Metro Bus and Rail system in Niagara and Erie counties.  
In lieu of a special kick-off event this year, we put together a little fun video to help promote the start of the service. 
---