3/12/2020 8:00:00 AM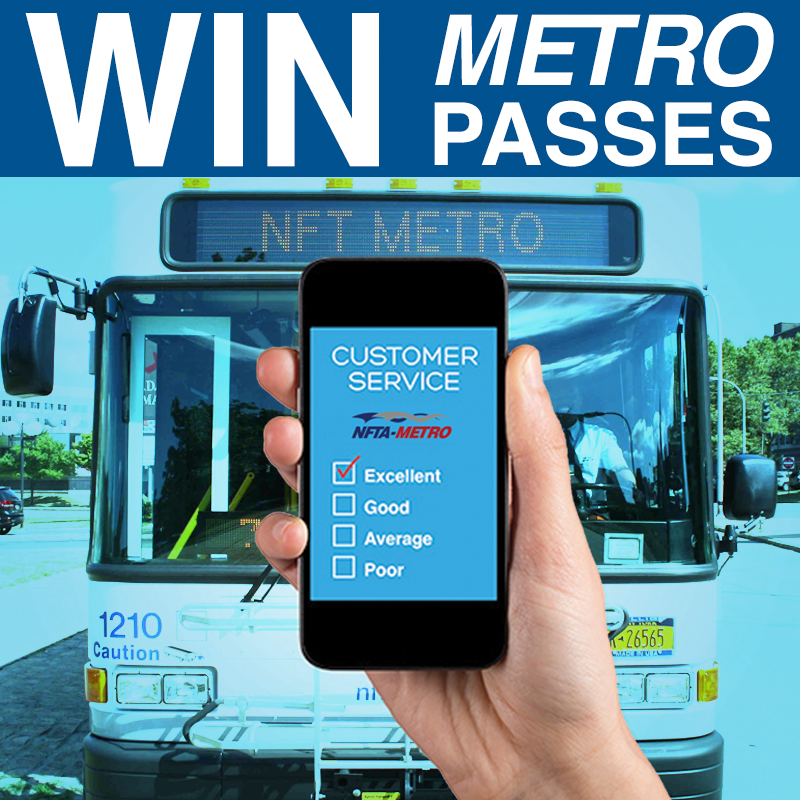 NFTA Metro is running its annual customer satisfaction surveys now through April 5, 2020.   Customers can take either the Metro bus or rail survey - or both.  The surveys only take about 10 minutes to complete and responses will provide NFTA Metro with valuable information on how to better meet the needs of our regular riders.
As a bonus, survey respondents can enter their name into a drawing to win one of five Metro passes (employees not eligible), which will be given away in May.  Please feel free to pass the surveys link along to fellow riders - SURVEY2020.  
Thanks for riding! 
---