2/18/2020 7:22:01 AM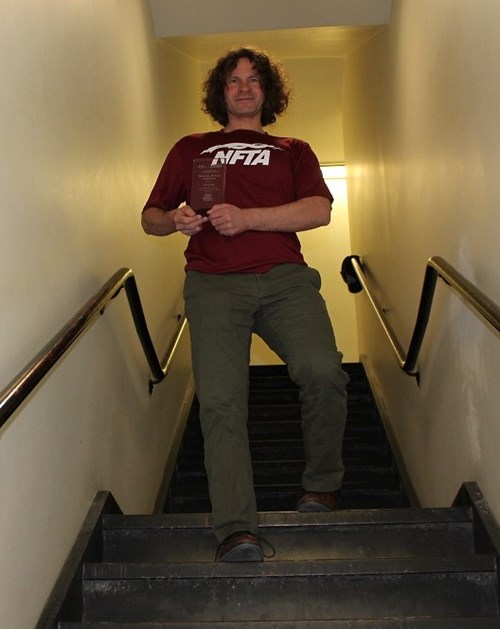 Mike Moore has been recognized by the American Lung Association for 10 years of consecutive participation in the Buffalo Fight for Air Climb.  Mike, as team captain, has climbed thousands of stairs on behalf of the NFTA and scored some amazing finish times. He is a true team player and continues to motivate our climbers to do their best year after year.
As a matter of fact Mike and the team are gearing up for the 2020 Buffalo Fight For Air Climb that will take place on Saturday, March 21 at the Main Place Tower. There is still room for you to join.  By participating, you can enjoy a great challenge that will take you to new heights (24 floors/470 stairs) and support healthy lungs and clean air.  If you are interested, there is a practice climb open to everyone on Saturday, February 29 from 9:30 - 11:30 a.m. 

Lung Cancer is the biggest killer in both men and women.  Every year, about 200,000 people are diagnosed and 150,000 people die from the disease.  All funds raised will support research, education, and new treatment methods.  If you want to participate in the 2020 Buffalo Air Climb, registration is $35. However, on Wednesday February 19, the ALA is offering a one time rate of $10 if you register that day.  To join the NFTA team, please do so here.

Mike received his award at the ALA's 10th anniversary climb heroes celebration kick-off event earlier this month.  Congratulations Mike on your award and for supporting such a great cause every year!    






---