5/25/2023 9:00:00 AM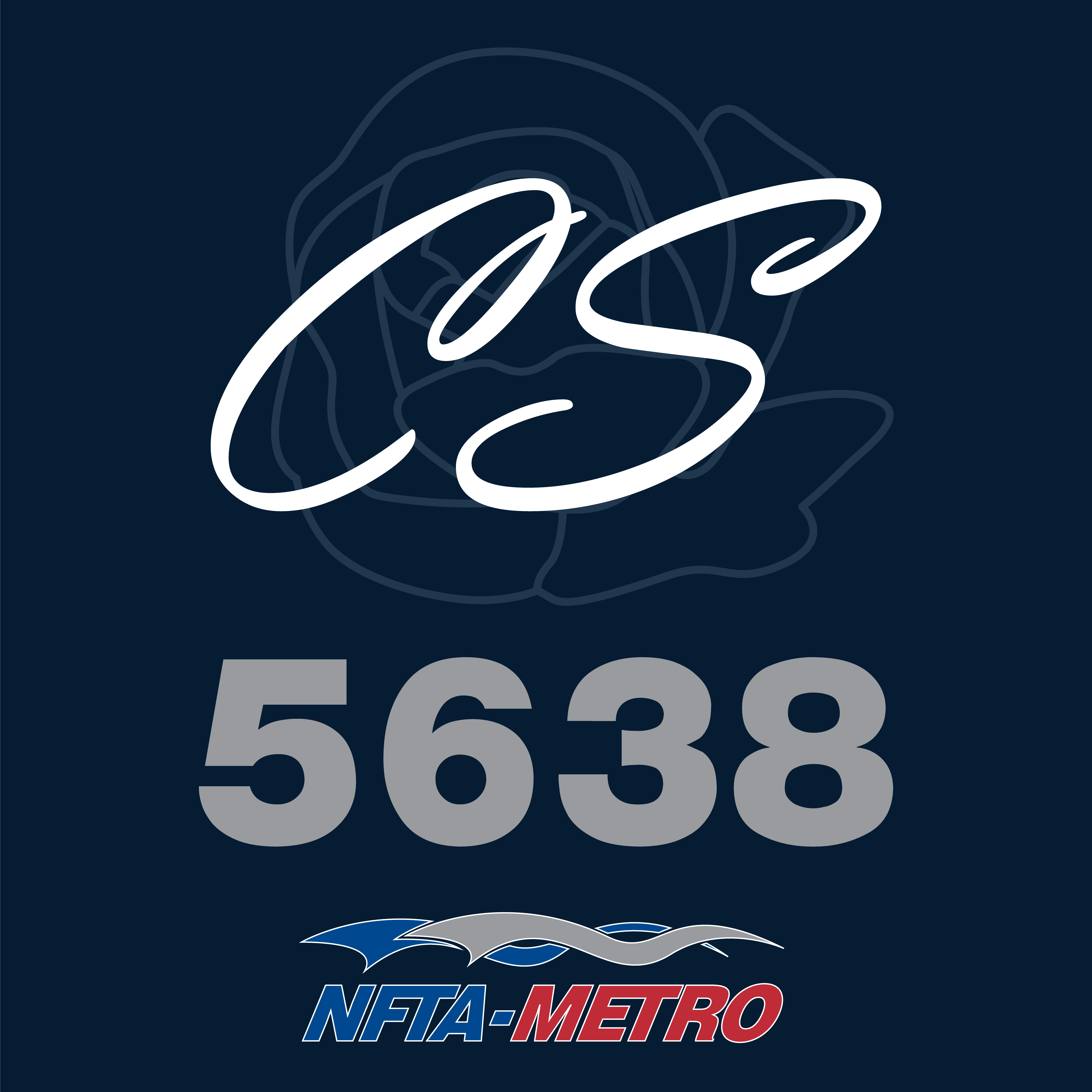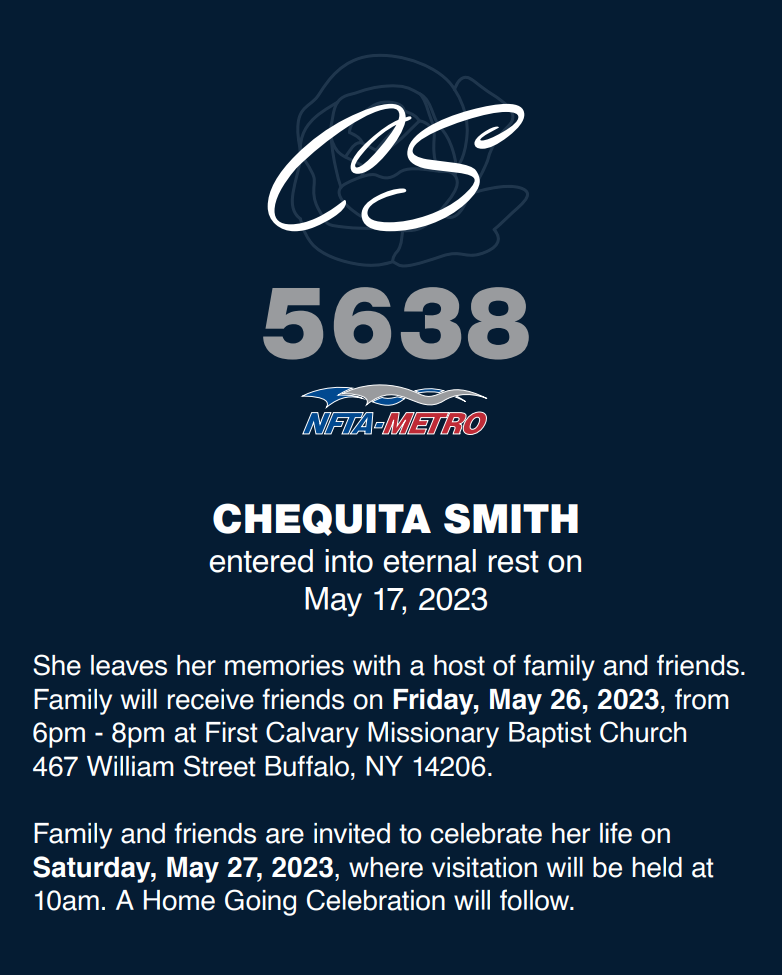 We continue to mourn the loss of our colleague and friend, Chequita Smith. The wake for Chequita is scheduled for Friday, May 26, and the funeral on Saturday, May 27.  We have included the details for both within this post. 
NFTA-Metro will participate in the funeral procession and provide a staff shuttle on Saturday, May 27 at 9:15 a.m. The shuttle will travel from Frontier Station to the visitation and celebration of life. 
Anyone wishing to use the shuttle should contact Rachel Maloney by Thursday, May 25 at 4 p.m. at 716-855-7499, or via email at Rachel.Maloney@nfta.com.  If you are at a station, you can also sign the shuttle list posted at your location.
If you are scheduled to work Saturday and would like to attend the funeral, please contact your immediate supervisor by Thursday.
Originally posted 5/23/23.
---