11/30/2022 12:00:00 PM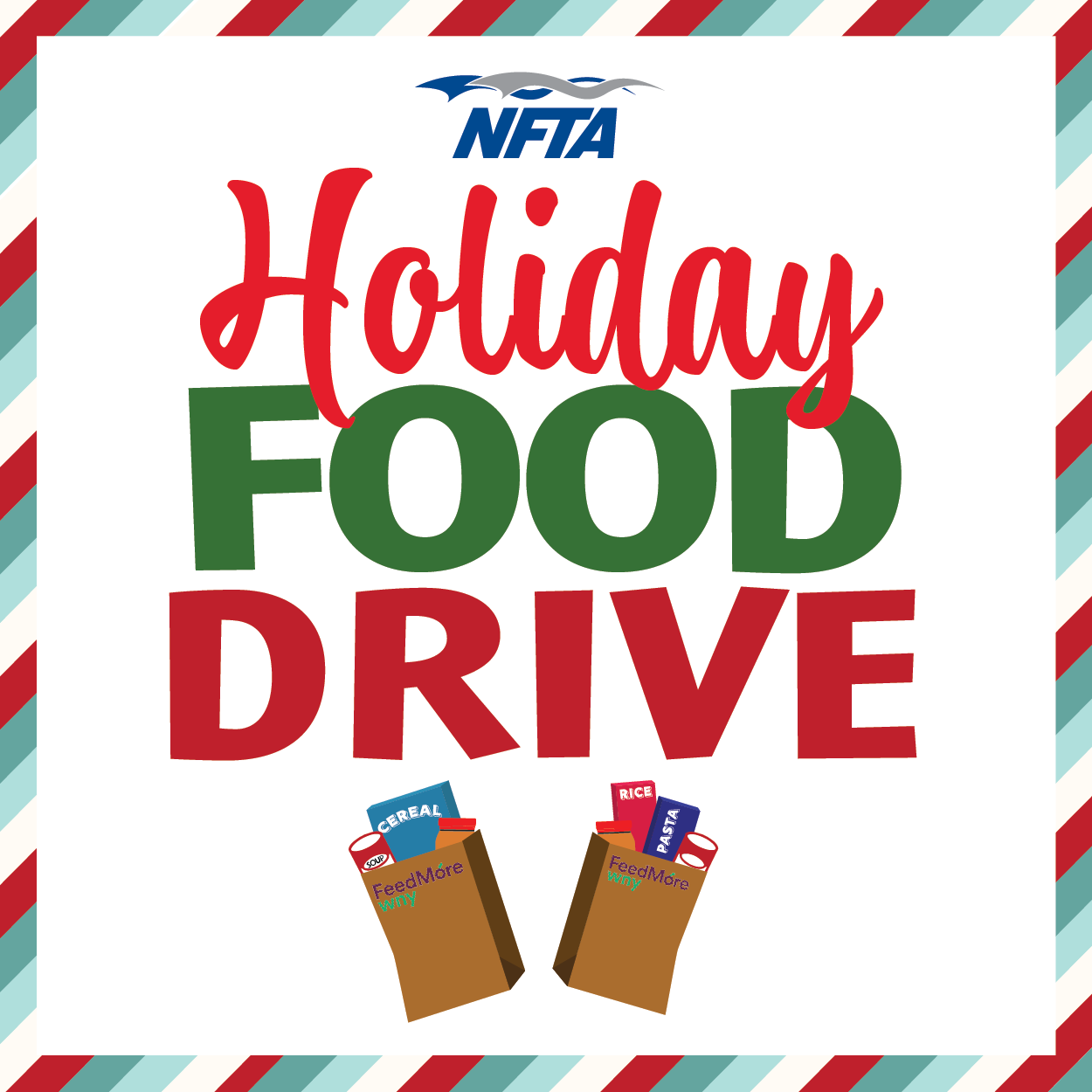 The NFTA has teamed up with FeedMore WNY for a Holiday Food Drive that will run through December 20. 
If you want to help, you can drop off non-perishables in the collection bins located at business centers across the authority. (Please note - bin distribution is in process and should be complete by Monday, 12/5).
Some of the most needed items include:
Canned Goods (soups, stews, chicken, tuna, etc.)
Pasta and Rice
Peanut, Apple, and Almond Butter
Cereals (warm and cold)
Stuffing Mix
Bins are also available for public donations at (1) the Metro Customer Center at 181 Ellicott Street (Monday-Friday from 8 a.m. - 5 p.m.) and (2) the Airport Firehouse, 120 Amherst Villa Road (anytime).
By coming together as an organization, we hope to help many families in need this holiday season.
---