4/6/2023 9:20:00 AM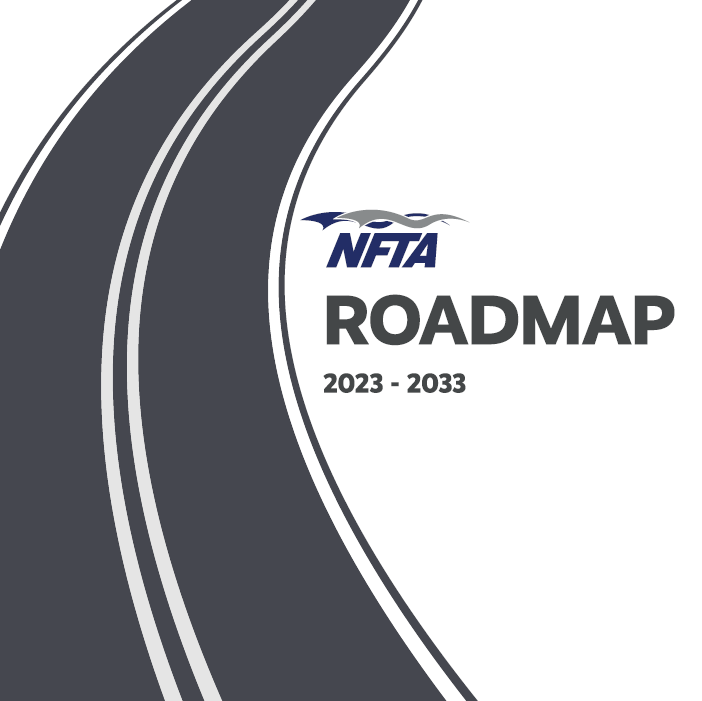 I am excited to announce the launch of the NFTA's Roadmap 2023-2033. This strategic plan illustrates our collective vision and mission, sets the course for our future, and lays out our overarching goals and specific objectives that we'll work together to accomplish.
The NFTA plays a vital role in the Western New York Community. Guided by seven key core values, our efforts will focus on:
Diversity Equity and Inclusion (DEI)
Inclusive environment to support and foster a diverse and empowered workforce and supplier base that helps enhance our community.

Economic Vitality
Sustainable and resilient business operations with investments to catalyze regional economic growth.

Engaged Workforce
Invest, develop, and empower a workforce that embraces NFTA values.

Environmental Stewardship
Address environmental footprint and climate change through advancing initiatives with net-zero impact.

Quality - Customer Experience
Provide high-quality customer experience with timely responses to issues and concerns.

Safety and Security
Highest standard of safety and security for workers, passengers, and the public.

Trust, Transparency, and Integrity
Commitment to strict ethical standards and care of public funds with accountability and transparency.

There will be more information to come throughout the year as we work collaboratively to bring our vision to life. Please click HERE to read the detailed roadmap. 
Kim Minkel,
Executive Director
---