3/20/2020 12:00:00 PM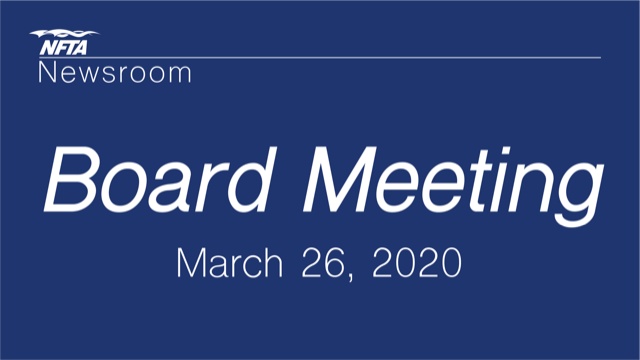 In keeping with the guidance and directives of local, state, and national health authorities including the Centers for Disease Control relating to COVID-19 and pursuant to Executive Order No. 202.1, issued by Governor Andrew M. Cuomo, the Niagara Frontier Transportation Authority's (the "NFTA") Board of Commissioners meeting scheduled for March 26, 2020 at 12:30 p.m. will be held telephonically by conference call. 
Only the Executive Director, Chair (or Acting Chair), Commissioners of the NFTA, and essential staff of the NFTA will be permitted to be present in-person for the meeting.  The public will have the ability to view and listen to the meeting by accessing the NFTA's website at www.nfta.com.  The meeting will be recorded and later transcribed.  
---