3/9/2023 1:00:00 PM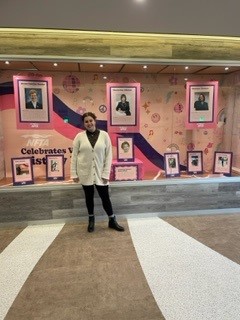 In honor of Women's History Month, we have put together a display that features women in various roles at the NFTA.  Our own Alexa Kaplan from the Public Affairs Department created the design.  
About her design, she said, "My inspiration was retro-based. I wanted to create something fun and light as a backdrop for these powerful women. I hope my design was able to represent them well. It was also a great team effort to put this together."
If you haven't had a chance to see it, we have included a photo here and included individual shots of all of the women featured in the showcase.   
---