5/31/2023 3:00:00 PM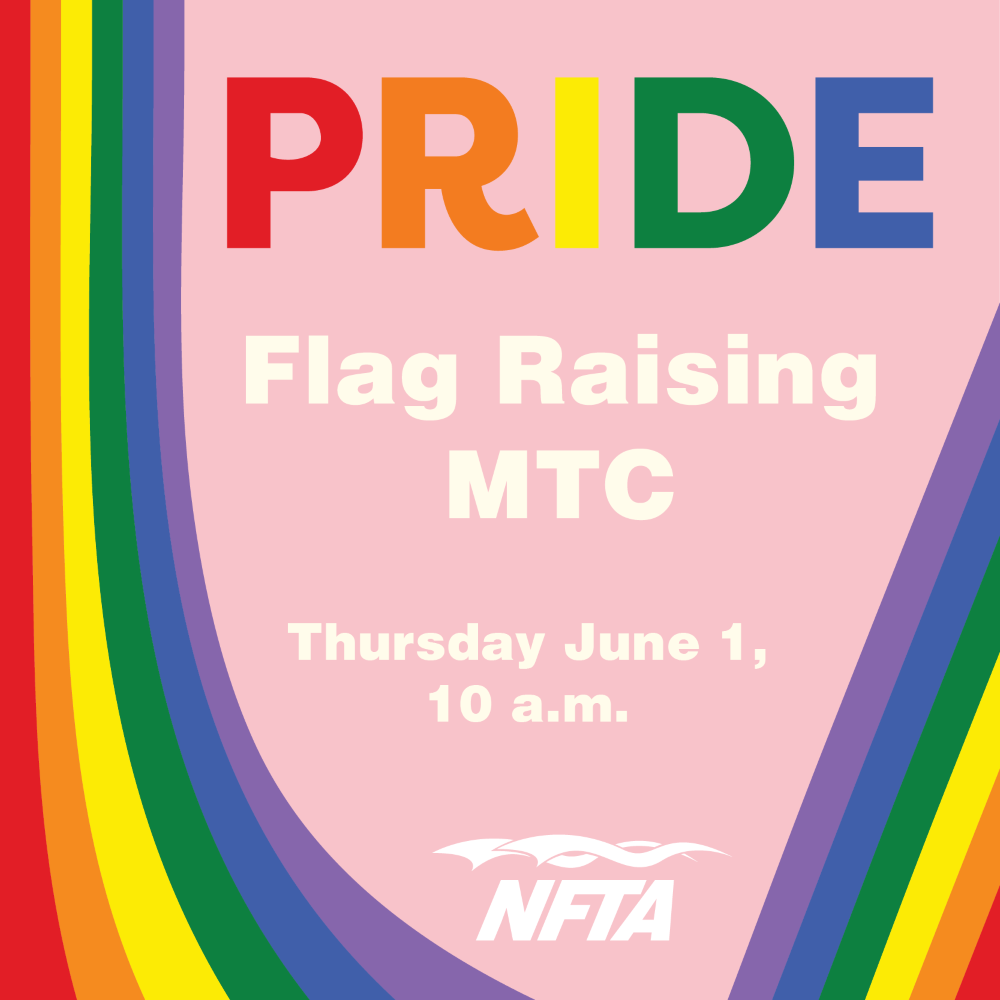 June is LGBTQ Pride Month. We are excited to raise the Pride Flag at the NFTA's (MTC) headquarters on Thursday, June 1, at 10 a.m.  We hope you will join us if your schedule permits.   
Pride flags will also be raised at other NFTA Metro locations independently. 
We hope to see you on the 1st. 
---