4/29/2021 11:30:00 AM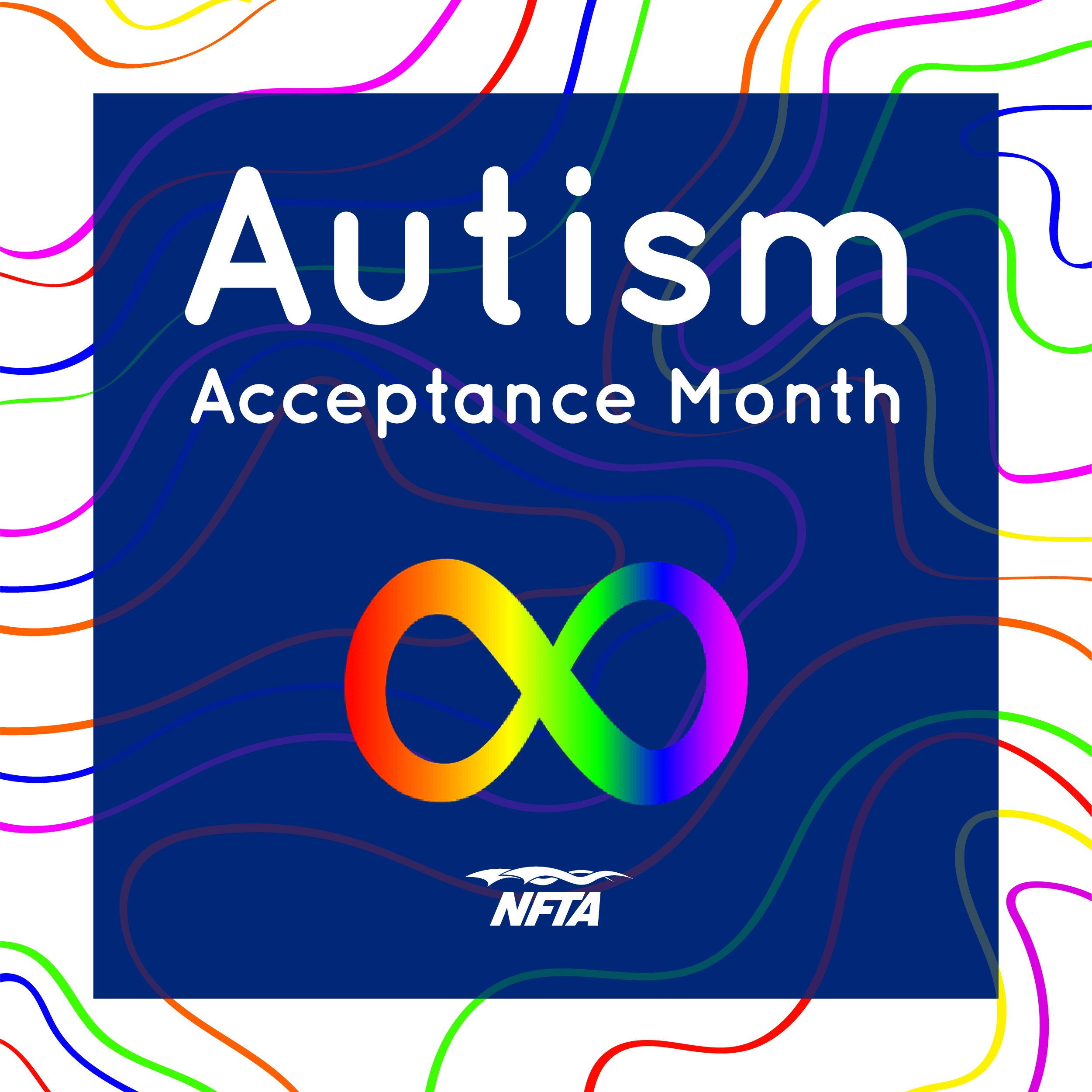 April is Autism Acceptance Month and provides an opportunity to raise awareness for the acceptance and inclusion of autistic individuals in everyday life. According to the CDC, 1 in every 59 children have been identified on the autism spectrum. It is likely that we all know an autistic person. Getting the conversation going is the best way to promote acceptance so they can live full, quality lives. 
It is our responsibility to ignite change and build an accepting community that recognizes and celebrates autistic individuals for their authentic selves. We can create opportunities for inclusion. For example, the NFTA has partnered with MagnusMode to help autistic and cognitively disabled individuals access public transportation. Their app, MagnusCards, now features NFTA Card Decks that offer step-by-step travel instructions that allow riders to experience everything the airports, busses and rail have to offer. 
How can we, as individuals, help create a more accepting and inclusive community? Here are some small things you can do that make a difference: 
Share information online
Get involved with autism associations and nonprofits (TACA, ASAN, The Asperger/Autism Network, etc)
Be mindful of the things you say and terms you use to describe autism 
Educate yourself on neurodiversity
Listen to autistic stories and perspectives
Take care of autistic individuals in your life
If you would like more information on Autism resources within our community, please visit the Autism Society of WNY.
---