11/30/2022 8:00:00 AM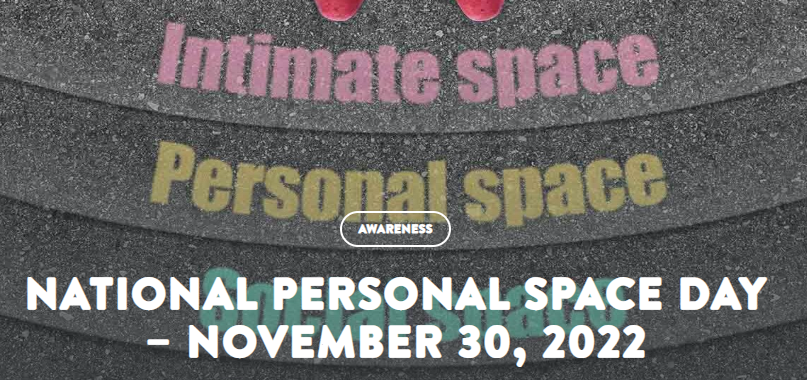 In our culture of a warm embrace and physical advances, declining a hug or a handshake is considered impolite. This does not consider that some people, for various reasons, would rather not be touched.
National Personal Space Day on November 30 promotes kindness toward sensitivities and supports healing and self-protection by recognizing everyone's right to set and maintain personal boundaries whether at home, socially, and/or at the office.
---