5/11/2022 12:00:00 PM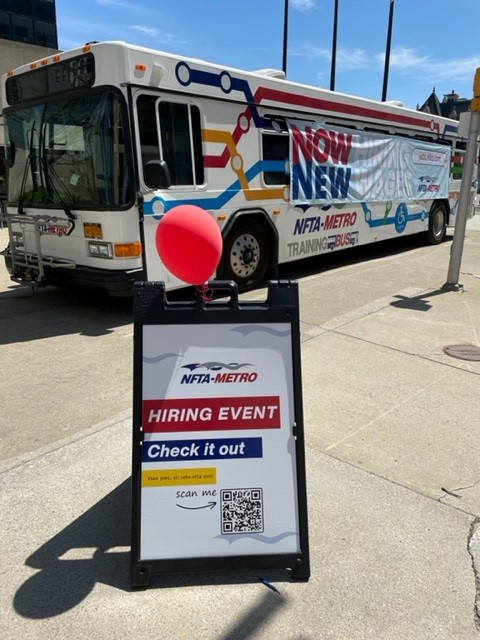 The NFTA held its second career open house today at the MTC.  HR, Customer Care, and Metro Operations staff were on-hand to talk to interested candidates about Operator and Mechanic job opportunities as well as the overall benefits. 
When asked about how the event was going, Holly C. from HR said, "It's amazing."  That's certainly great news.
In case you didn't get a chance to see what was going on, check out some of our photos.
---