3/10/2023 11:00:00 AM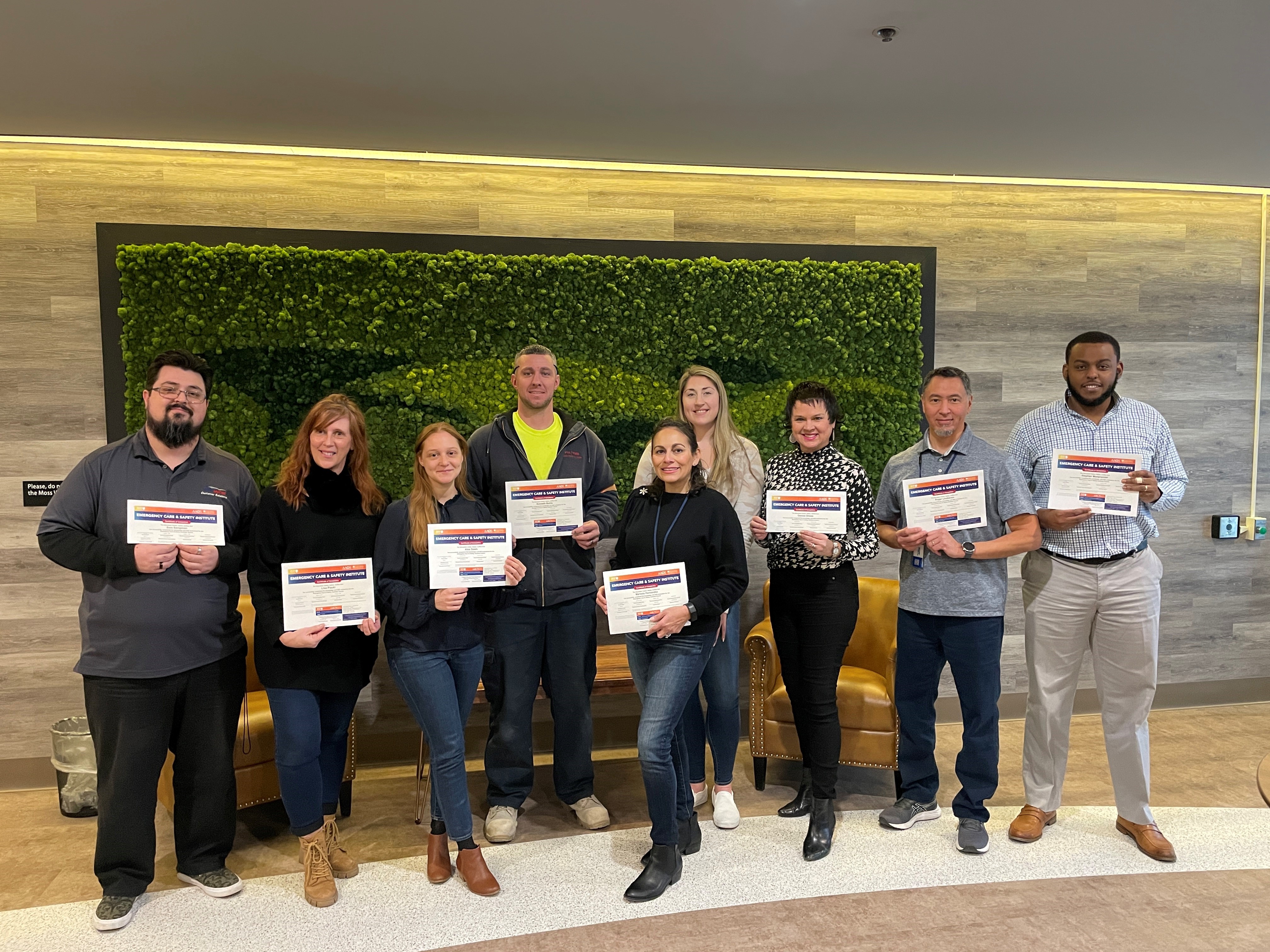 A group of our employees received their CPR/AED training certification today, which acknowledges that these individuals have obtained the necessary emergency skills from the first aid course(s) offered at the NFTA by the Emergency Care and Safety Institute. 
According to the American Heart Association, more than 350,000 cases of cardiac arrest occur each year outside of hospitals. This can occur at home or in the workplace. That's why workplace CPR and general first aid training classes for employees can help create a safer working environment.
CPR can be a lifesaving skill when appropriately used during a medical emergency in the workplace. If an employee knows how to perform Cardiopulmonary Resuscitation and uses an Automated External Defibrillator, it can mean the difference between life and death.
Many people taking CPR training programs are versed in lifesaving skills and are ready to give Cardiopulmonary Resuscitation in public or at home. In addition, CPR in the workplace creates excellent team-building and can make employees feel more connected with their coworkers. Understanding how to react when medical emergencies happen in the workplace can be integral.
If you are interested in future CPR/first aid training, please contact Norm Queeno. 
---