5/10/2022 1:00:00 PM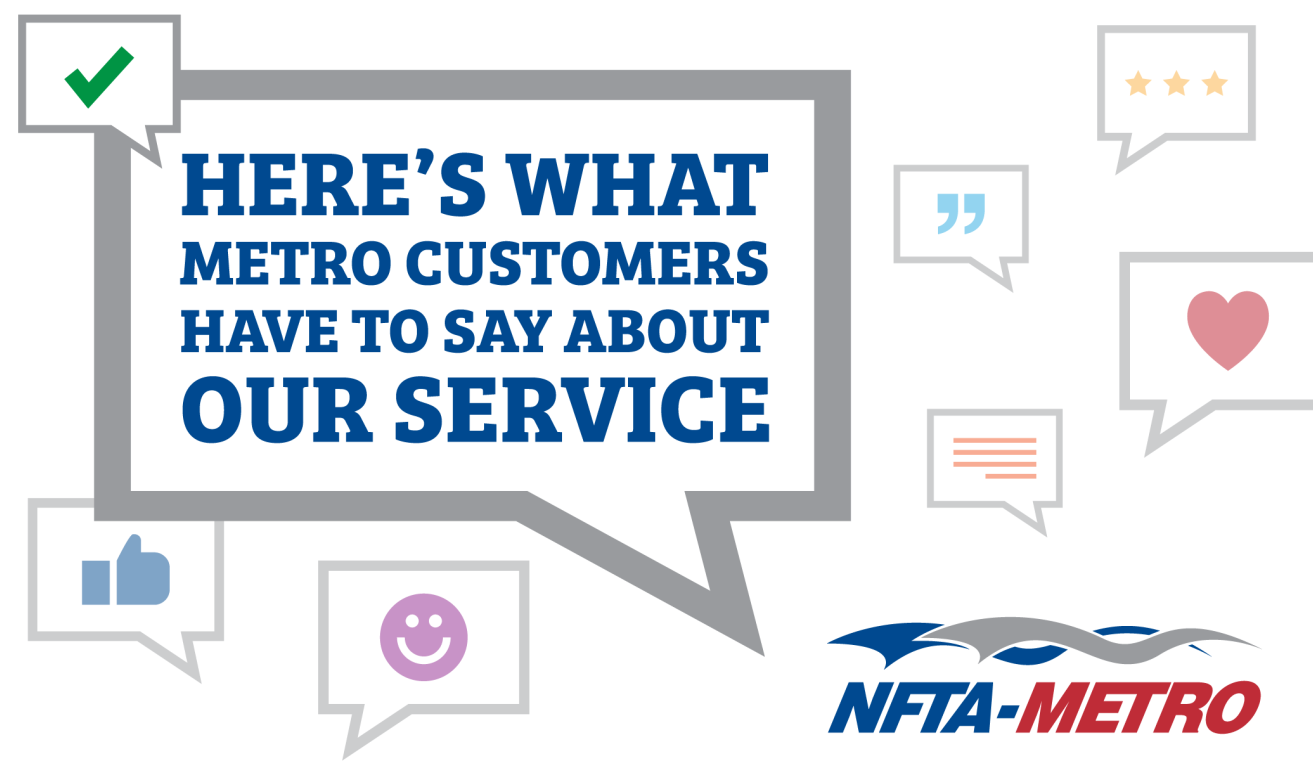 Our Operators received a whole bunch of commendations for April, take a look below:
He is one of the most polite and pleasant drivers at metro and should be a trainer.


Caller stated that this bus driver was awesome. He, along with some other riders, helped her find her monthly bus pass. Caller wanted to call and point that out. Caller is very pleased with his customer service.


NFTA bus drivers are the best and today I had another great experience with one of your drivers. This morning (Lexington and Delaware) I took route #25 downtown. I recognized the driver from when I board at Elmwood and Lexington and he greeted me warmly and said how he enjoys his work. It is more than evident-- he is courteous to passengers, drives carefully, remains on time, and just makes the travel a delight.


Encountering such a cheerful attitude and getting excellent service sends riders off onto a great day. (My) driver does that. And I hope I have the correct number -- I'm doing this from memory. Please give my appreciation to your drivers and especially to the driver of the #25 on Saturday morning.


Caller says she is in a wheelchair and the operator made sure she was securely placed and strapped in. She said he always does it and she appreciates him. He goes over and beyond. Great Driver. Customer says that the driver is wonderful, great, and goes above and beyond.


Caller stated Operator is a pleasure to have as an operator and she appreciates her professionalism and that she operates smoothly and safely.


Caller states Operator is very helpful and she appreciates him.
Thank you to our amazing Metro team for all that you do day-in-and-day-out to serve our riding community! 
---