9/6/2022 11:00:00 AM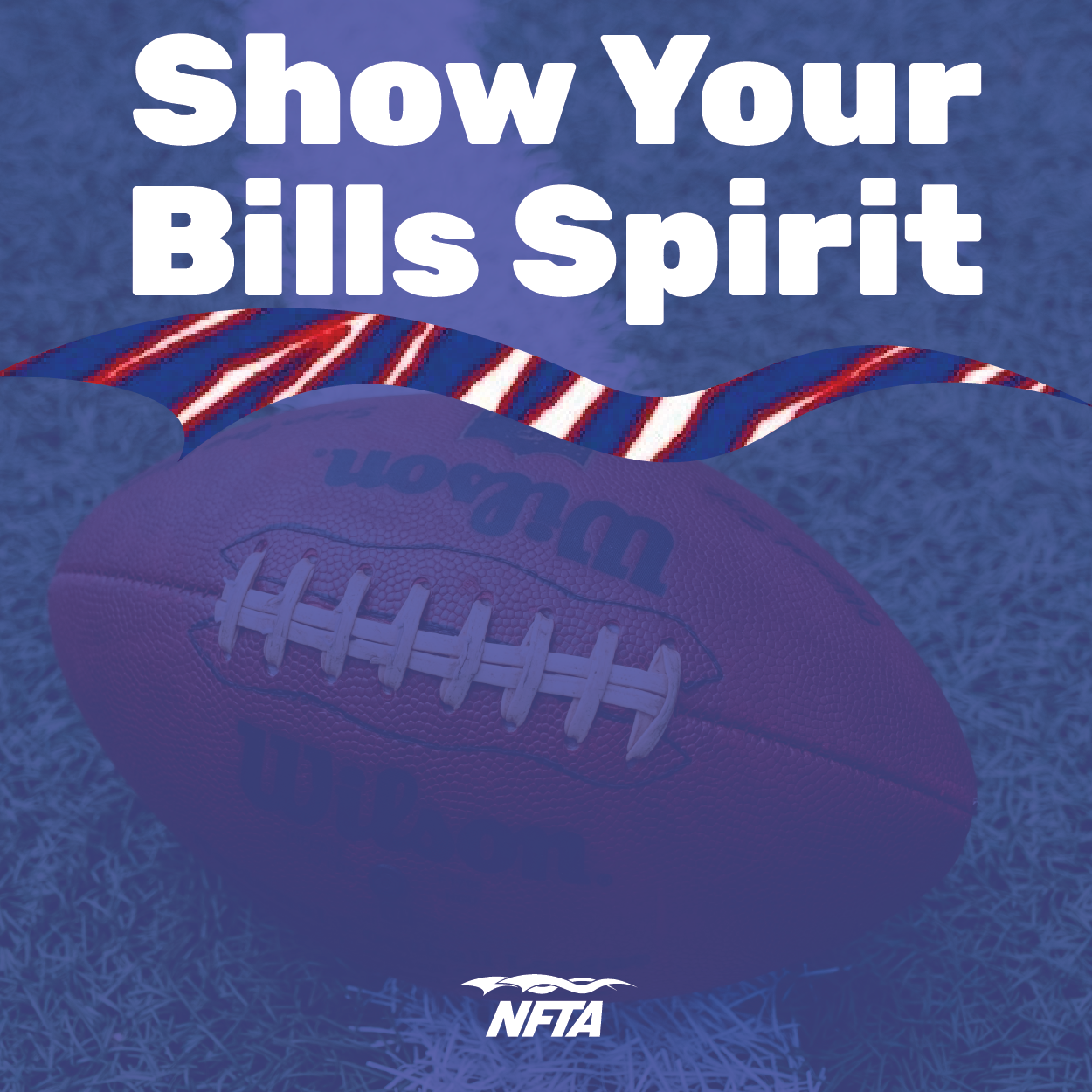 The official 2022 Buffalo Bills season is on, and we are ready to show our NFTA support!  If you do not have any meetings with external parties, employees should feel free to wear Buffalo Bills attire to work on the Mondays and Thursdays of a Bills game and the Fridays before a weekend game.
Acceptable attire includes Buffalo Bills jerseys, sweatshirts, and t-shirts. Jeans are acceptable but sweatpants and Zubaz are prohibited. Women's leggings are also acceptable if worn with an appropriate cover. 
Please note:
Drivers must wear their uniforms but can accessorize with Buffalo Bills hats and scarves on all game days, which will showcase your support on the roads within our community. 
Maintenance staff must wear their company-issued uniform pants and footwear but can show team support on gamedays with Bills shirts/jerseys. 
As always we hope that you will send your photos to elements@nfta.com, and we will post them at various times throughout the season.  
Buffalo Bills Schedule 2022 - Regular Season
Thursday, Sept. 8 @ Los Angeles, 8:20 p.m. -- W 31-10
Monday, Sept. 19 vs. Tennessee, 7:15 p.m. -- W 41-7
Sunday, Sept. 25 @ Miami, 1:00 p.m. -- L 21-19
Sunday, Oct. 2 @ Baltimore, 1:00 p.m. -- W 23-20
Sunday, Oct. 9 vs. Pittsburgh, 1:00 p.m. -- W 38-3
Sunday, Oct. 16 @ Kansas City, 4:25 p.m. -- W 24-20
BYE Week  
Sunday, Oct. 30 vs. Green Bay, 8:20 p.m. 
Sunday, Nov. 6 @ New York, 1:00 p.m.
Sunday, Nov. 13 vs. Minnesota, 1:00 p.m.
Sunday, Nov. 20 vs. Cleveland, 1:00 p.m.
Thursday, Nov. 24 @ Detroit, 12:30 p.m.
Thursday, Dec. 1 @ New England, 8:15 p.m.
Sunday, Dec. 11 vs. New York, 1:00 p.m. 
Sunday, Dec. 18 vs. Miami, TBD 
Saturday, Dec. 24 @ Chicago, 1:00 p.m. 
Monday, Jan. 2 @ Cincinnati, 8:30 p.m.
Sunday, Jan. 8 vs. New England, TBD 
Go Bills! 
---