4/19/2021 8:00:00 AM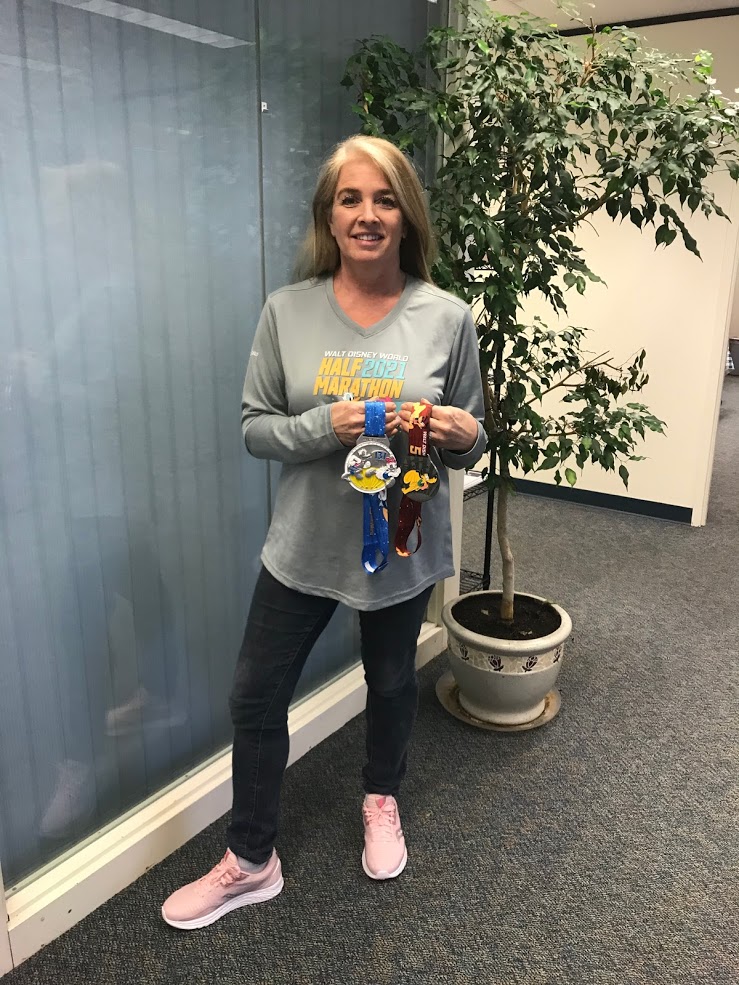 Sue Fadel from Service Planning began running eight years ago to improve her health. In years past, the late Tom Donnelly persistently encouraged her to try running a marathon. Sue said, "I looked up to Tom as an amazing runner and promised him that I would one day run in a Disney marathon." And, she did! 
This year Sue completed her first big race, the Disney Virtual Half Marathon. Sue spent many months training and achieved her goal of beating the two-hour mark. She also completed Disney's virtual 5K. 
Sue honored her mother, a two-time breast cancer survivor, by completing both races in her Saucony Breast Cancer Sneakers. 
Congratulations Sue on this significant accomplishment! 
---