1/11/2023 8:00:00 AM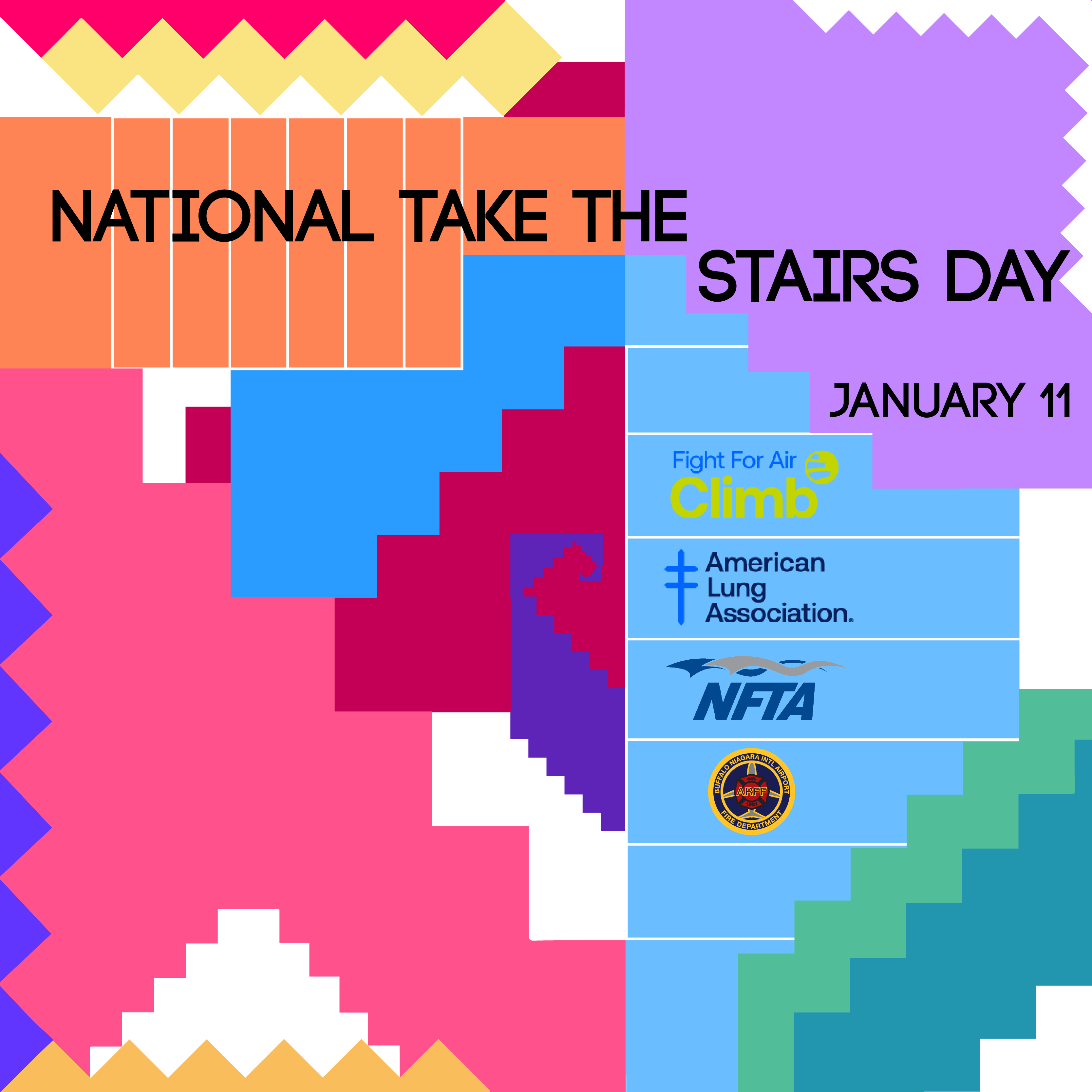 Today is National Take the Stairs Day, celebrated every second Wednesday in January.  You know what that means: celebrate the day by hitting the stairs as much as possible.  Elevator? What elevator?
Lung health is more important now than ever before. Did you know that over 3.7 million Americans live with chronic lung diseases like asthma or lung cancer? In general, we as a society are just not moving as much as we should. To top it off, the air we breathe can get increasingly unhealthy. But there are things we can do.
Take steps towards a healthier life today; take a few (more) stairs at lunch or on your way in or out of the office.   
Also, if you're interested in taking things up a notch, you can consider joining the NFTA climb team to support the Buffalo Air Climb 2023. You can sign up for FREE registration today using code NTTSD23. Contact Mike Moore at ext 7341 if you want to know more about the NFTA's participation in this event. 
---