11/14/2023 2:00:00 PM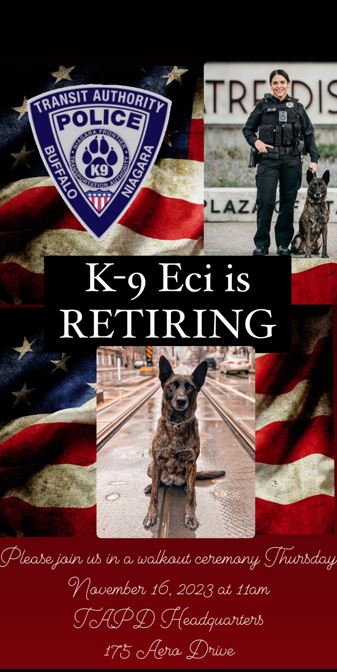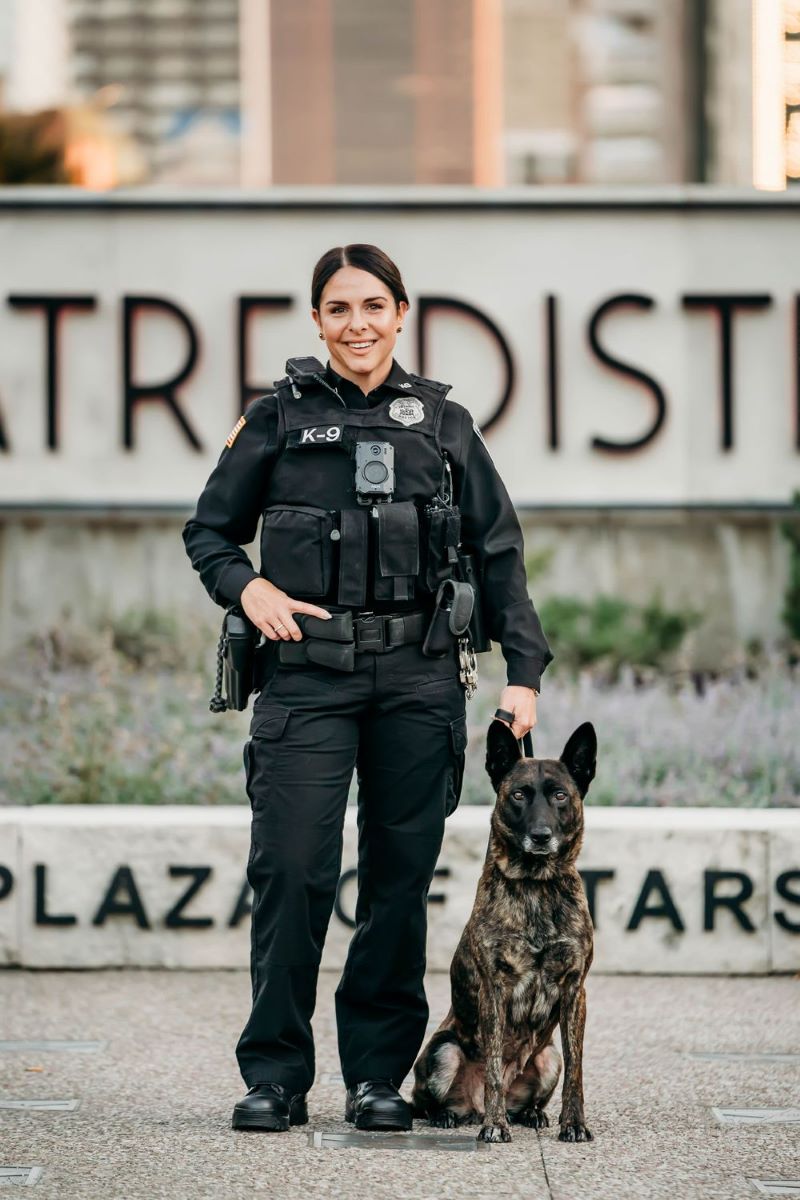 Officer Dina Bigham, on behalf of our TAPD team, has announced the retirement of K-9 Eci Z335. After 5-1/2 years of service to not only the NFTA, but the entire WNY community. A retirement send-off is planned for Thursday, November 16, 11 a.m., at the TAPD Office, 175 Aero Drive. 
Officer Bigham and K-9 Eci graduated after 10 weeks of training at Lackland Air Force Base in San Antonio, TX, in June of 2018. They have primarily been assigned to the department's Metro division but have worked at both of the NFTA's airports frequently. In addition to answering daily service calls, bomb threats, and assisting other agencies for events, Officer Bigham and K-9 Eci were selected for a variety of important details. They provided security for the MLB All Star Game in Cleveland, OH, in 2019, the Miami Super Bowl LIV in 2020, and the Phoenix Super Bowl LVII in 2023. They were also assigned to both the Presidential and Vice Presidential details after the Tops Mass Shooting in 2022. This dynamic team has traveled over 9,200 miles together and stepped foot (or feet) in 16 states. 
Officer Bigham and K-9 Eci have also logged hundreds of hours of community policing all over Western New York, and Eci has actually become quite the local celebrity. She recently won "TSA's Cutest Canine Contest" and will be featured in the TSA's 2024 Calendar.
Over the years, Eci has enjoyed riding our trains and working hard for our TAPD while helping to keep our community safe. Eci will retire to Officer Bigham's home where she will live the life of trailed bike rides, walks, endless toys, and rest.
If you are available, please feel free to stop by at Eci's send-off on November 16. 
---